English
Pulsed electric field technology promises easier processing in expanding market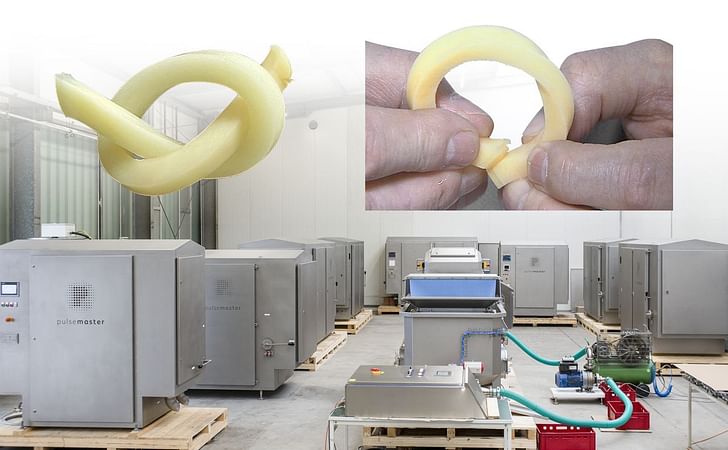 The market for Pulsemaster PEF-systems expands rapidly.  PEF systems are widely used in the potato industry to make crisps, French fries, and potato specialties such as hash browns or tator tots. The rise in better-for-you products definitely contributes to increasing sales of our Pulsemaster PEF-systems.

Market for PEF systems expanding

Mark de Boevere, MD of Pulsemaster highlights the potential of vegetable snacks formed by dehydration and drying, rather than frying, as an especially exciting prospect.

Mark de Boevere:
 
"Dehydrated vegetable snacks is still quite niche but growing. A PEF-treatment prior to drying results in a 20% Faster drying process and improved quality of the dried products that rival fresh."

"Pulsemaster's PEF enables high-speed, low-temperature drying above or below freezing point while preserving nutritional value, bioactivity, flavor, color, and texture better than existing classical methods without PEF pre-treatment."
Improved and intensified color, smell, and authentic flavors of the dried products
Maintaining high levels of nutrition
Improved water release, while maintaining texture and shape of the products
To keep your dehydrated fruits and vegetables crisp and fresh-tasting
Improved yield
Low energy use
Faster drying process time
Increased production capacity
Frozen vegetables high in water content
For frozen vegetables manufacturing PEF as a wet disruption method of plant cells, prior to the dehydration and freezing processes. To produce frozen vegetables like peppers, onions, garlic, and mushrooms with authentic flavors. A portion of the free water contained in the vegetable is extracted before freezing which preserves its cellular structure and organoleptic qualities.
Electroporation
Electroporation uses a pulsed electric field to drill minute pores in the cell membranes of raw vegetables, leading to a diverse range of benefits – both during processing and in end products.
For example, the ability of PEF to help minimize acrylamide in potato crisps is one benefit that has been instrumental in driving uptake, as Michelle Knott writes in an article published in the winter edition of The Snacks Magazine 2021.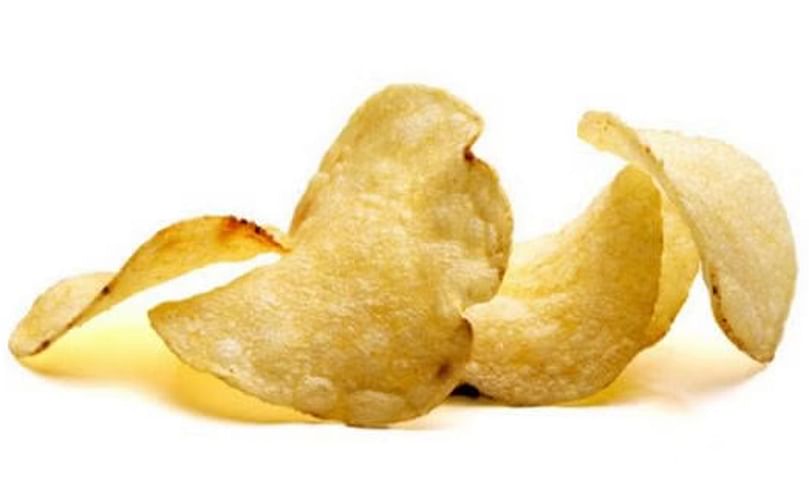 Potato Chips
From easier cutting and acrylamide mitigation to lower oil uptake and crunchier crisps, pulsed electric field (PEF) treatment delivers a diverse range of benefits.
Punching holes in the membranes also allows other materials to pass through the cell walls. Water is the most obvious and this provides numerous processing advantages by making the plant material softer.
A visible effect after a PEF-treatment of the whole, raw potatoes can be that water leaks out of the cells, consequently reducing the turgor pressure and resulting in an overall softening of the raw material. Therefore it makes cutting easier after PEF-treatment.
Mark de Boevere: 
"Easier cutting also means there is less wear and tear of cutting blades. While much of the focus for development among snack makers have been on the use of PEF with potatoes destined for crisps, it is also helpful for snacks based on other vegetables. Veggie crisps remain relatively specialized, but they are becoming increasingly popular."
Source
Pulsemaster | The Snacks Magazine 2021