English
KMC breakthrough: Danish potato protein to improve plant-based meat solutions
As the first in the world, the innovative Danish ingredients company KMC has managed to create textured potato protein that can be used as an ingredient in plant-based meat.
The unique properties of potato protein have the potential to revolutionize plant-based meat products with an improved texture and nutritional values. The innovation is part of KMC's strategy to find new uses for potato-based ingredients.
The plant-based market is on the rise and will grow significantly over the coming years. The modern consumer wants to reduce their meat intake but lacks innovative options available at supermarkets, that will help ease the transition towards a plant-based diet.
The Danish company KMC has taken a significant step towards a plant-based future, as they have managed to innovate extracted potato protein from being a powder ingredient into being a product with a structure very similar to meat. 
Potato protein is a byproduct of starch production, and the development of textured potato protein is a part of KMC's circular business model, in which they utilize the entire potato. 1-2 percent of the potato is protein. 
This innovation can revolutionize the plant-based products that are available to consumers, as potato protein has properties that are especially relevant as an ingredient in meat supplements. Textured potato protein has high nutritional values, a meat-like structure, and a frying crust.
Jesper Burgaard CEO at KMC: 
"Textured potato protein has the properties that we know a lot of consumers look for when eating plant-based products. There is a huge potential in potato protein as a food ingredient."

"Our goal at KMC is to drive the transition from animal-based ingredients to plant-based ingredients, and on this journey, we have made a real breakthrough towards better products for the consumer with this innovation."

"We started the production of potato protein for consumer products in 2019 because of the potential of the nutritional value as an ingredient. But as a powder product, potato protein did not add any functional properties."

"Now, with our new texturing technique, potato protein can add meat-like structure to products and is therefore ideal to use in meat supplements."
The development of the potato protein is a part of KMCs innovation program where they create plant-based ingredients that can replace animal-based ingredients in food.
KMC is able to produce the potato protein at a large scale and will be able to produce 300 tons of textured protein in 2022 and expects to scale the production significantly in the following years.
Green Danish Protein
Potato protein is especially relevant as a meat replacement as it contains all the essential amino acids. Furthermore, the combination of amino acids present is very well balanced, which makes the nutritional value of the protein at the same level as meat.
Jesper Burgaard: 
"Sustainability and business go hand in hand at KMC. With our new product, we can offer a climate-friendly protein produced by Danish potato farmers to consumers across the globe."

"We strongly believe that textured potato protein will play a crucial part in the development of new plant-based solutions to the consumers of the world."
KMC replaced 26,600 tonnes of animal ingredients in 20/21. An increase of 13 percent compared to the previous year. KMC aims to replace 39.000 tons of animal ingredients with plant-based ingredients in the financial season 2024/2025.
Facts:
Texturization of vegetable protein is a process used for creating a structure to plant-based proteins and is already used for plant-based meat products.
Potato has the lowest carbon footprint of all vegetables
Textured potato protein excels by retaining a structure that is remarkably meat-like and can retain a meat-like frying crust.
Potato protein has a high nutritional value and holds all the essential amino acids which is shown in a DIAAS score of 115 and a PDCAAS score of 0,93.
Texturized potato protein has a mild flavor that is easily masked by other ingredients.
Related Companies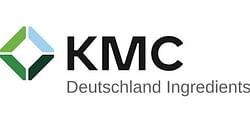 KMC (Kartoffelmelcentralen)
KMC started as a producer of potato starch and potato flakes, located in Denmark. KMC has subsequently made regular additions to its range of products, and they now supply special ingredients to customers all over the world – primarily in the food sector but also in the manufacturing industry.