English
Tong demonstrates a new vision for labour efficiencies at LAMMA 2023

Tong Engineering is set to demonstrate its latest handling equipment advances that focus on overcoming post-harvest labour challenges, at the UK's largest agricultural machinery show, LAMMA in January.
Charlie Rich, Sales Director at Tong Engineering: 
"Reducing costs and maximising efficiencies are a priority for everyone right now, and there's no doubt that vegetable growers and producers faced a common set of challenges throughout the 2022 harvest season."

"The industry has experienced difficulties in sourcing reliable labour to effectively grade and sort crop. Likewise, minimising crop mileage and associated costs has been more important than ever."

"As vegetable handling equipment specialists, we are continuously developing our equipment to overcome these challenges with automated and efficient solutions. A number of our new product developments have really come into their own during harvest."

"In particular, the FieldLoad PRO and our industry leading Caretaker mobile grader have proved very popular once again, with the latest technologies in automation and optical sorting options being key drivers for equipment upgrades."

"We have manufactured several Caretakers with integrated optical sorting facilities and this option is now available on the latest models of the FieldLoad PRO too."
With record sales of the FieldLoad PRO in 2022 destined for UK vegetable growers as well as overseas producers as far as Australia and Canada, the increasingly renowned field loader from Tong has proved a game-changer in effectively cleaning and loading crop in the field, straight from the harvester.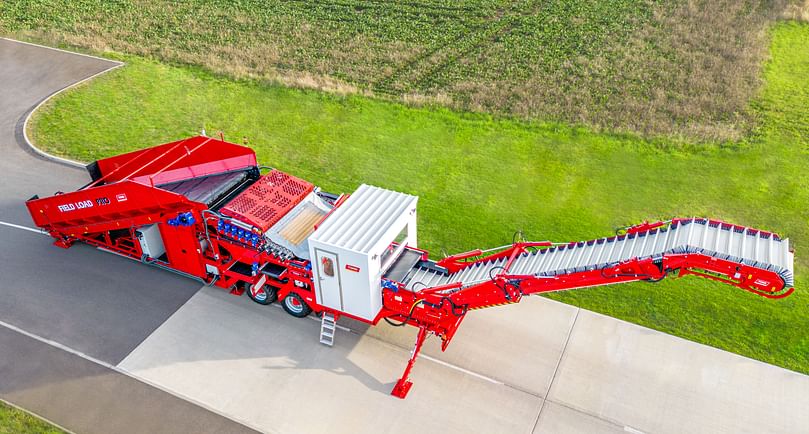 Tong Field Load Pro 2022
This results in a much more streamlined post-harvest handling process, requiring fewer operators and no unnecessary carting of soil as all soil and debris is left in the field. The FieldLoad PRO with Tong's EasyClean separator is a particularly popular specification for unrivalled cleaning in all conditions.
The Tong optical sorting live event, which has been running throughout 2022, has given growers the opportunity to see how post-harvest handling efficiencies can be maximised when integrating optical sorting for stone and debris removal.
Charlie Rich: 
"Those customers who specified machines with camera- sorting facilities this year have seen significant cost and time savings due to a dramatically reduced reliance on the workforce. In addition, by integrating optical sorting, yield is also noticeably increased due to consistency in sorting good crop from bad."
Tong prides itself on experience in integrating a wide range of optical sorting equipment across its range of vegetable grading and washing systems, working with best-in-class manufacturers to achieve fully-integrated solutions.
As well as the latest automated sorting systems, Tong will also be showcasing its wide range of vegetable washing solutions at LAMMA, alongside the latest models of its box and big bag handling equipment.
Amongst the latest on-farm handling equipment is the company's MonstaFill box filler which offers high-capacity box filling, with reduced forklift movements for a continuous box filling process, and the new JetFill big bag filler which fills one ton bags to level and weight.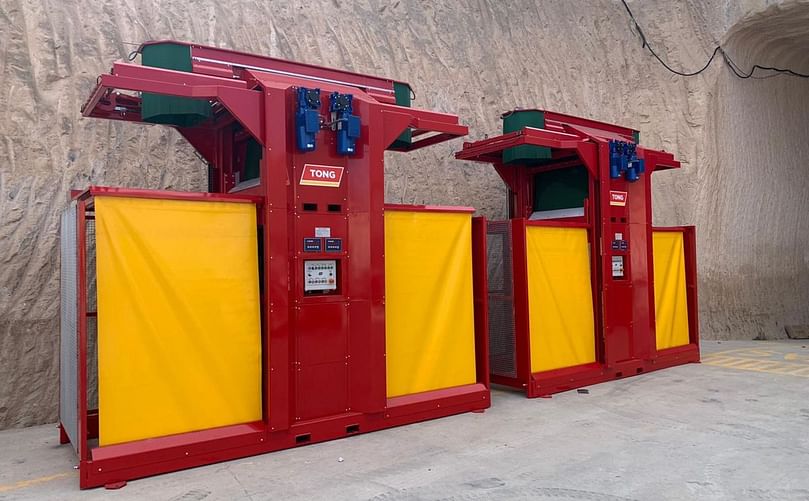 Tong JetFill Big Bag Filler
Charlie Rich: 
"We are looking forward to seeing farmers and growers from all over the UK at LAMMA on 10th and 11th January to demonstrate how the latest equipment has proved invaluable this season, and how we can work together to address their requirements for the year ahead. We welcome visitors to come and see us on our stand in Hall 19 where they can be sure of a very warm welcome."