English
Key Technology Introduces New Enhancements for Rotary Sizing and Grading Systems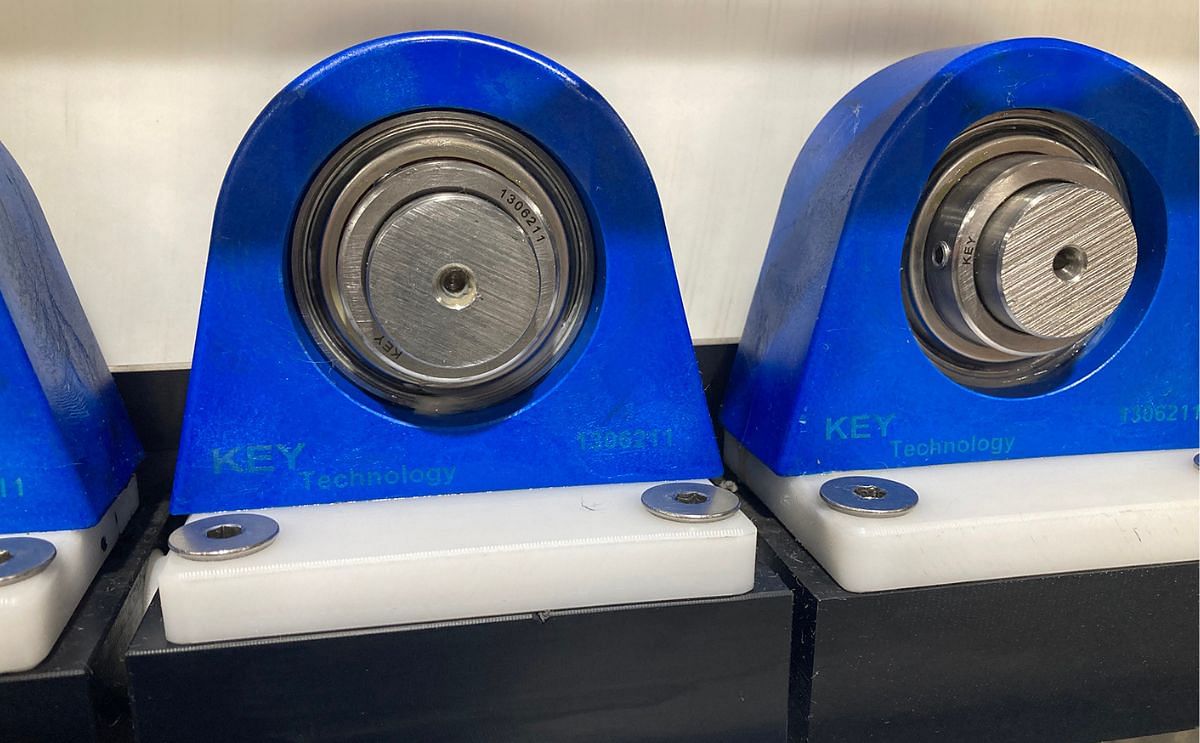 Key Technology, a member of Duravant's Food Sorting and Handling Solutions group, introduces new features for their Rotary Sizing and Grading Systems.
This versatile family, which includes the Precision Size Grader (PSG), Rotary Size Grader (RSG) and Sliver Sizer Remover (SSR), enables vegetable, potato and fruit processors and packers to mechanically size and grade product while removing small pieces, debris and other targeted material.
Available with newly optimized rollers, Lubed for Life bearings and drive covers, Key's Rotary Sizing and Grading Systems improve product quality control, increase yield, maximize sanitation and reduce maintenance.
Jack Lee, Duravant Group President - Food Sorting and Handling Solutions: 
"Our Rotary Sizing and Grading Systems have set the industry standard for decades. As the market leader, we're always developing new ways to improve our popular, field-proven equipment to optimize it for the modern age."

"By advancing our technology, we offer our customers the very best solutions for solving current as well as future production challenges."
New grooved rollers on the SSR facilitate the same high throughput as traditional SSRs but with more precise product grading.
PSGs retrofitted with the new grooved rollers achieve the same high precision as traditional PSGs but with higher product separation efficiency.
Ideal for wet potato strips and other cuts, with more applications in development, the grooved rollers are available as an option on new SSRs and as a field upgrade for installed SSRs and PSGs.
New Lubed for Life bearings, now standard on Key's PSG, RSG and SSR and available for retrofitting, include a permanently-lubricated stainless-steel insert and newly-developed blue polymer housing made from EC1935-compliant material.
Inside the bearing is an oil-saturated polymer material – as the bearings run, heat is generated, which activates the polymer and lubricates the bearing. Unlike traditional bearings that require the regular application of grease, the new Lubed for Life bearings improve sanitation, reduce maintenance and maximize durability.
An updated cover for the PSG, RSG and SSR features a new singular latch mechanism instead of bolts, allowing easier access to the drive system, adjustment system and bearings for cleaning and maintenance.
Additionally, perforations on the side of the cover provide better visibility while the cover is closed and enable an operator to spray through the perforations during routine cleanings.
Key's Rotary Sizing and Grading Systems are available in widths from 61 to 201 cm (2 to 6.6 ft) and can achieve capacities less than 1.8 metric tons (4,000 lbs) to more than 20.4 metric tons (45,000 lbs) per hour.
All systems are 100 percent metric. Featuring on-the-fly tuning, no pinch points, self-cleaning stainless-steel rollers and sealed stainless-steel bearings, these systems help customers enhance product quality and increase yield while reducing maintenance and improving sanitation.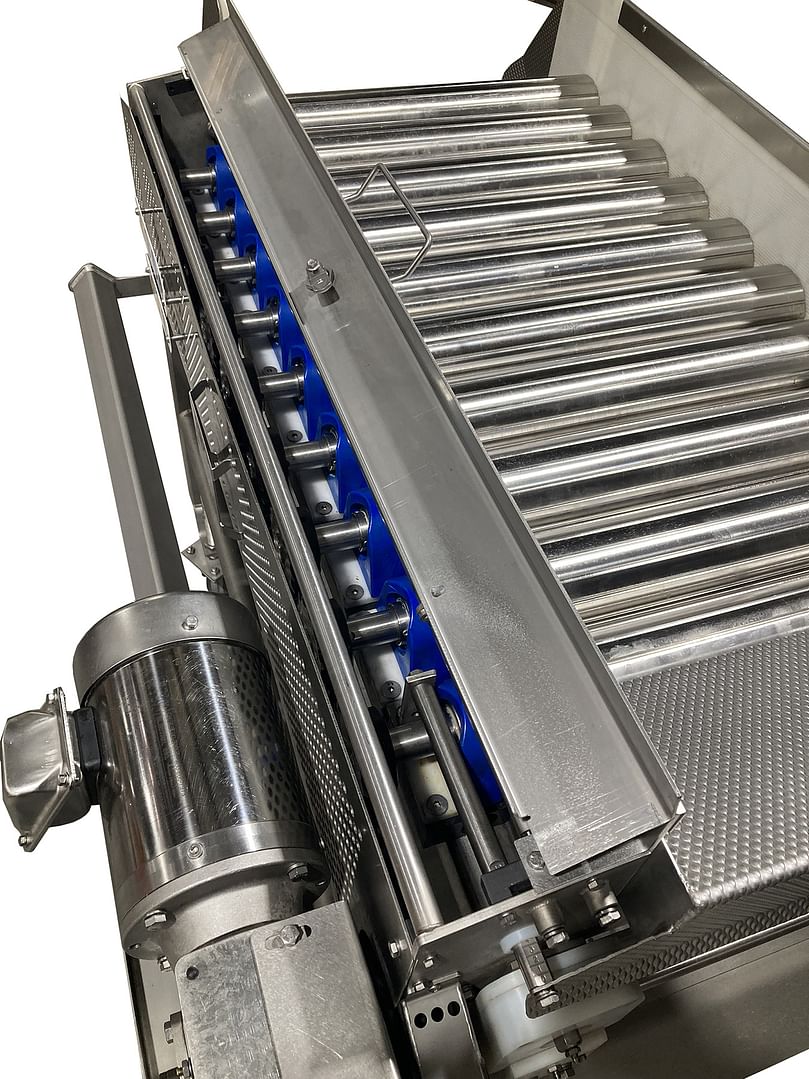 Newly optimized grooved rollers for Key Technology's SSR and PSG systems