English
PPM Ultra Direct Conveyor
PPM Ultra Direct Conveyor
Product Description
The PPM Technologies Ultra Direct conveyor provides a simple, economical solution for handling a wide range of heavy and hard-to-move products, including fruits, vegetables and poultry.

The Ultra Direct has no base structure, does not use leaf-springs, and takes advantage of a straightforward design that virtually eliminates wear parts, reducing maintenance time and costs.

The Ultra Direct features a pair of quiet, synchronized eccentric drives mounted directly to the conveyor's pan; the drive system requires no gears, pulleys or belts, and is sealed against dust and liquid.

The Ultra Direct is the optimal solution for high-head-load applications, as the conveyor's stroke remains constant regardless of changes in product speed—speed rates are controlled by the conveyor's VFD motor.

PPM's Ultra Direct conveyor is made with USDA-approved materials and can be constructed entirely of stainless steel for washdown environments.
 Versatile Customization

The Ultra Direct is highly customizable and was designed to accommodate a variety of applications, with peripheral discharge options for optimized scale feeding, dewatering screens to remove excess product moisture, grading screens for removing fines and overs, and even high-head-loads for hopper applications.

The unit can be floor-mounted or ceiling-hung, offering simple and fast installation. The Ultra Direct conveyor adds value to your process line by providing a simple, economical solution for a variety of applications.
Product Specifications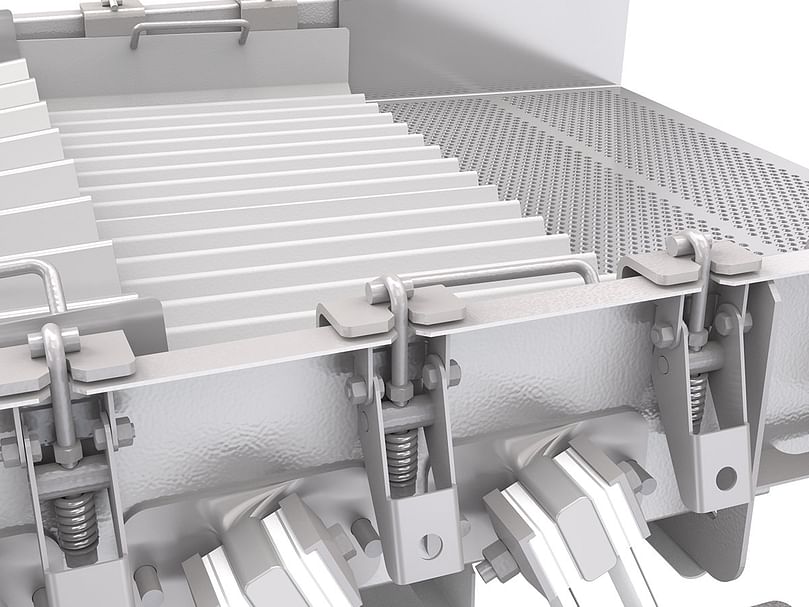 The Ultra design offers a simple grading solution for a variety of products. The dual-deck-panel design offers removable panels that can be customized to your specific application needs.
Performance Higlights
Maximum reliability, with few parts to maintain
Easy access for sanitation
Versatile design with variety of configuration options
SpecificationsCounstruction
2-gauge stainless steel, washdown drive
Length:
Width:
Power
230V/60Hz/Three Phase
460V/60Hz/Three Phase
575V/60Hz/Three Phase
380V/50HHz/Three Phase
415V/50Hz/Three Phase
Options
Dewatering
Flared infeed
Hopper discharge
Peripheral discharge
Pneumatic gates
Screening
Spreading lanes
News related to this product
Products offered by the same supplier(s)