English
New York Fries acquisition by Cara Operations Limited completed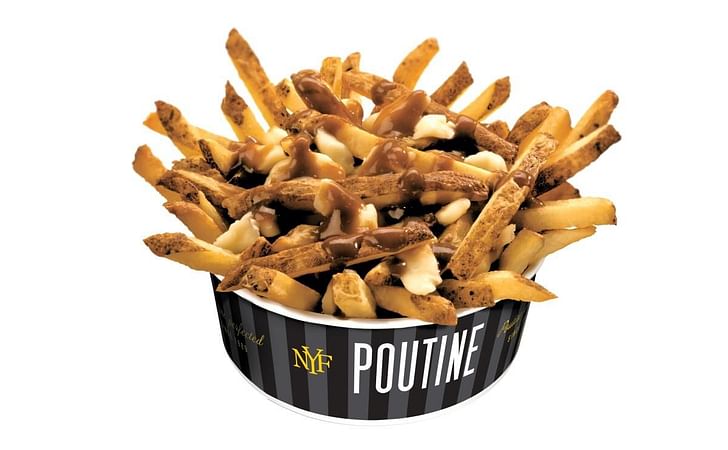 Cara Operations Limited (TSX:CAO) ("Cara") announced on August 31, 2015 it entered into a purchase agreement to acquire a 100% interest in New York Fries from 122164 Canada Ltd, with an anticipated close date for the transaction of Fall 2015.

Today, Cara is pleased to announce the transaction successfully closed October 31, 2015. New York Fries now joins Cara's network of 10 other well-known, wholly-owned Canadian restaurant brands.

New York Fries

With 124 locations in Canada and another 37 abroad, New York Fries is one of Canada's most successful quick-service restaurant concepts. New York Fries was founded in 1984 by Jay Gould and his brother Hal, who recognized that an opportunity existed in the market for premium fresh cut fries. Since its inception, New York Fries has differentiated itself by using fresh, high quality ingredients cooked to order and as a result, has established a leadership position in the Canadian french fry and poutine market. Jay Gould commented, "New York Fries will be in great hands with Cara and I'd like to take this opportunity to thank everyone who helped build the business to where it is today. I would also like to acknowledge our landlord partners who worked with us to complete this transaction in a timely manner".

Following the success of New York Fries, Jay Gould launched South St. Burger, a premium burger concept, in 2005. South St. Burger is not part of the Cara transaction.

Cara Acquisition and New York Fries Integration

New York Fries is a desirable acquisition for Cara as it seeks to grow its scale and expertise, further establishing itself as a leading restaurant company in Canada. The addition of New York Fries also helps diversify Cara's portfolio of stores into shopping centers where Cara's existing 10 brands currently have limited presence. Cara acquired New York Fries for cash consideration and the transaction has been funded through Cara's existing credit facility. The acquisition is accretive for Cara shareholders.

"Associates from New York Fries head office are relocating to our Vaughan office this week and we are looking forward to them joining us" commented Cara's Chief Executive Officer, Bill Gregson. "New York Fries is a great brand and we are committed to its future - we hope Jay and Hal will be pleased with how the brand evolves while under Cara's ownership and we are excited Warren Price continues to be a part of the New York Fries business going forward".

Warren Price, New York Fries' long-time Executive Vice-President, has joined Cara and continues to lead the New York Fries brand. Warren Price commented, "Our team has been given a warm welcome by Cara's associates and we are excited to start this next chapter. Our commitment to the brand remains unchanged and we look forward to exploring new possibilities for the benefit of both the New York Fries business and our franchise partners".