English
Dutch investors keen to invest in potato farming in Bangladesh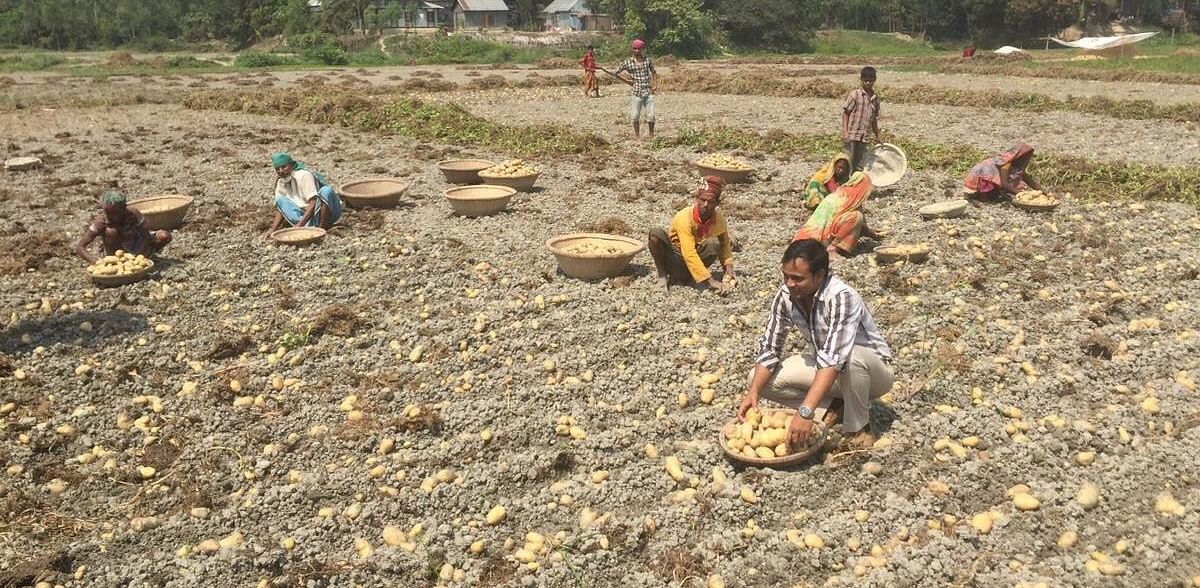 Dutch traders have shown their strong interest to invest in potato farming in Bangladesh aiming to increase the production of the tuberous crop, reports UNB.

The traders have disclosed their interest at the potato fair titled "Potato Europe" held at Emmeloord, Holland on 13-14 September.

The Nederlandse Aardappel Organisatie (Dutch Organisation of Potato Merchants), a platform of 200 potato-related Dutch business entities, expressed their hope to take intensive plan to boost up potato farming in Bangladesh.

The organisation has already got an approval of financial aid from Dutch government, said its members, adding that Wageningen University and Research Centre, a famous agriculture university of the world, will work as the knowledge partner to implement their research-based knowledge in potato farming.

Bangladesh Ambassador in The Hague Sheikh Mohammed Belal visited the two-day long fair when Aucke van der Werff, mayor of Noordoostpolder, received the Ambassador.

LC Packaging, a packaging organisation of agricultural products, took part in the fair.

Lucas Lammers, incumbent director of the organisation, said they have built a packaging factory in Gazaria upazila of Munshiganj district in Bangladesh, investing 10 million Euros.

LC Packaging has picked up Bangladesh as their business centre due to the availability of jute and jute-made products, said Lammers while taking to Ambassador Sheikh Mohammed Belal.

Bangladesh Ambassador talked to the businessmen in the fair and assured them of providing all types of assistance in order to take the business relation between Bangladesh-The Netherlands into a newer height.