English
Afghanistan: Demand for local Mr. Kachaloo Potato Chips exceeds production capacity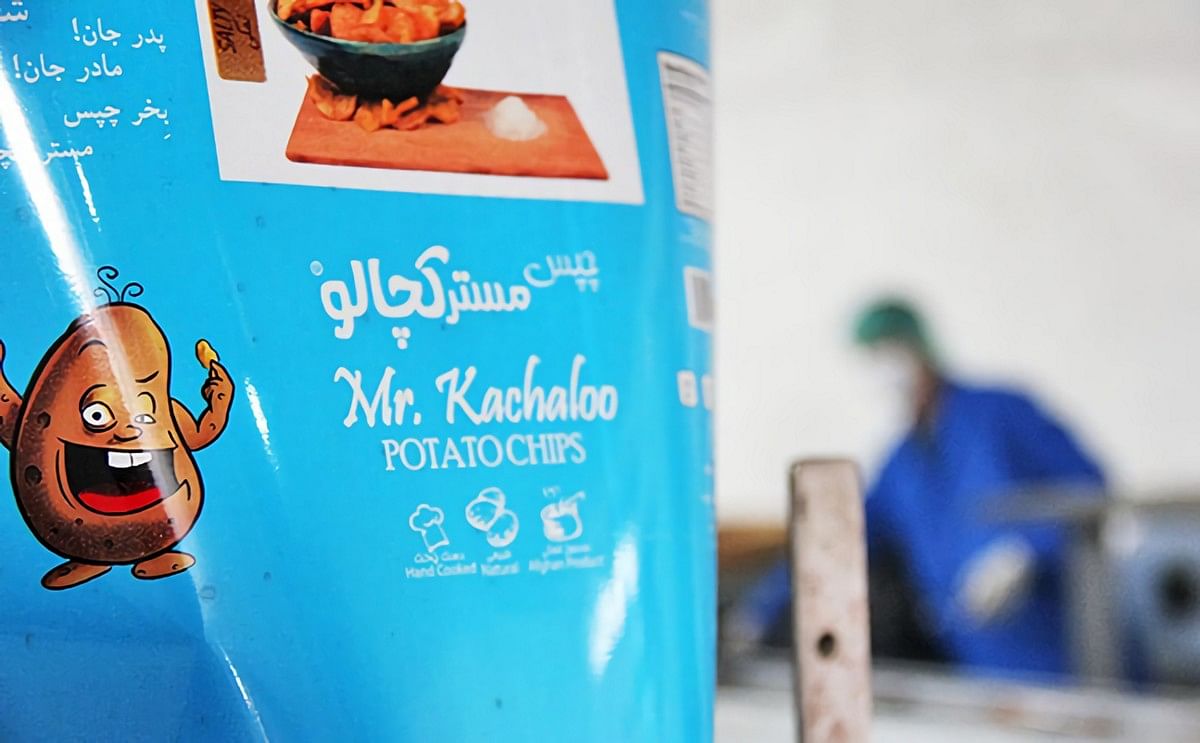 'Crunch time' in a land wracked for decades by conflict and economic instability sounds worrying. But it's music to the ears of a domestic potato crisp maker.

"At the kiosks in front of schools, lemon flavour sells best," says Mahmood Nisar, head of Mr Kachaloo, or 'Mr Potato'. The Afghan potato crisp brand with the flavours lemon, chili, salted, and black pepper is catching on in the capital Kabul and is now sold in about 10,000 of the city's some 100,000 corner shops, according to Nisar, adding that sporadic deliveries are also made to another five of Afghanistan's 34 provinces.

Nisar, 38, has headed Mr Kachaloo since 2016. He emigrated to Germany as a teen-aged political refugee in 1992 – when civil war broke out in Afghanistan – received a university degree in economics and returned to Afghanistan in 2010 as a consultant for a German state-owned development bank.

Back in his homeland, he privately helped budding entrepreneurs, including four young men who wanted to make potato crisps. The quartet wasn't quite able to get it together, though, and the fledgling company was in danger of going under.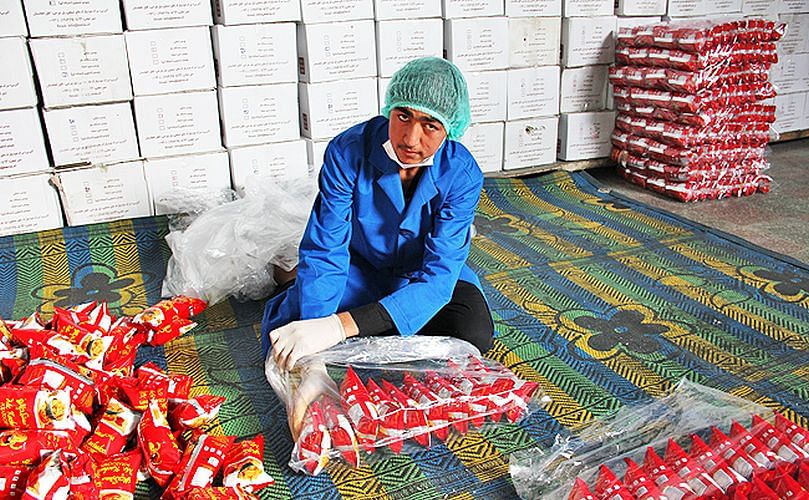 Preparing the Mr Kachaloo potato chips for distribution to now about 10.000 of the 100.000 corner shops in the Afghan capital Kabul
"I thought it would be a shame considering all of the work they'd put in and their great brand name," Nisar says. So he boned up on crisp-making and brought a mentor on board for moral and financial support: Helmut Woerner, 75, a German IT entrepreneur. Together they moved the company from a private house to an industrial area and began to professionalise it.

"Demand for Mr Kachaloo is now greater than we can meet," says Nisar on the telephone while travelling, as Mohammed Sarwari, an ambitious young manager in a dark suit, tends to the visitors at the Kabul factory.

The company currently sells two tonnes of potato crisps a month. It ranks third in the Afghan market, where there are few healthy industries – and hardly any domestic potato crisps – after decades of war.

"The Afghans love crisps. It's a growth market," Sarwari says. The aspiring tater tycoons have hired a business consultant and done market research. Sixty per cent of the market is held by US-based Lay's, the world's best-selling potato crisps and a brand of food-and-beverage giant PepsiCo. Number two is an Afghan company called Family.

"They're the only ones who work more or less seriously," Sarwari says. "Many of the others shut down whenever potato prices go up." Getting potatoes in Afghanistan isn't always easy. The ones from Bamyan Province are best, but Bamyan has long winters. So Mr Kachaloo initially bought some of its potatoes in neighbouring Pakistan. The border is often closed, though.

Nisar and Sarwari have now pieced together a potato supply network comprising farmers from Bamyan and another province, as well as Kabul's biggest vegetable seller.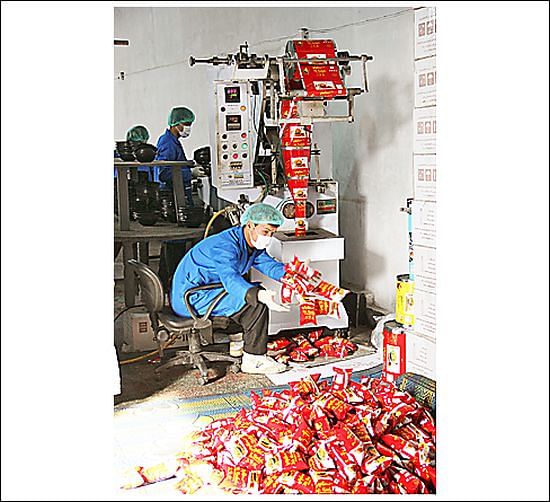 Packing the Mr Kachaloo Potato Chips
"It was a steep learning curve," Sarwari says. Mr Kachaloo has received no help from the Afghan government. According to Musafer Kokandi of the Ministry of Commerce and Industries, the Afghan government does a lot, however, to promote investment, which nearly doubled to US$1.7 billion in 2016.

Experts including Siamuddin Pasarlai, spokesman for the Afghanistan Chamber of Commerce & Industries, note that private sector businesses continue to face many problems.

The war against the hardline Taleban movement obstructs production chains and shipping routes, he says, adding that there's too much corruption and red tape, and too little electricity. Kabul sometimes goes for hours without power.

So far this hasn't been a big problem for Mr Kachaloo, which still does a lot by hand. It has one potato peeling machine – 20 kilogrammes per cycle – and a packing machine, but the crisps are still cooked in an open kettle – the kind used to cook rice for large weddings.

The production workers – there are seven in all – use a sifter to sprinkle the spice mixtures on the crisps and then mix them vigorously with two dustpans.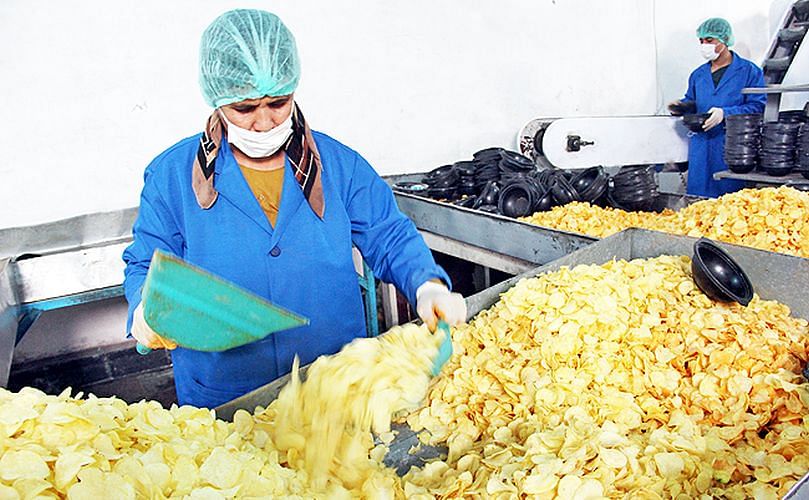 A production worker uses a sifter to sprinkle the spice mixtures on the crisps and then mix them vigorously with two dustpans
Geared to the purchasing power of people in one of the world's poorest countries, the crisps come in bags containing as little as 15 grammes at a price of 5 Afghani, or about 7 US cents. By comparison, a loaf of flatbread – called 'naan' – costs 10 Afghani.

This is one of the reasons that Mr Kachaloo still doesn't turn a profit. At the moment, costs and revenues offset each other – "well, usually," Sarwari says. "To be cost-effective, we'd have to order larger amounts, but our factory is too small."

The potato storage, for example, is bathroom-sized. Production has to be faster as well. Nisar is now seeking investors to help finance a fully automated production line from China at a cost of some US$350,000.

The long-term goal is to supplant Lay's as the number-one seller of potato crisps in Afghanistan.
 
(Click picture to watch video)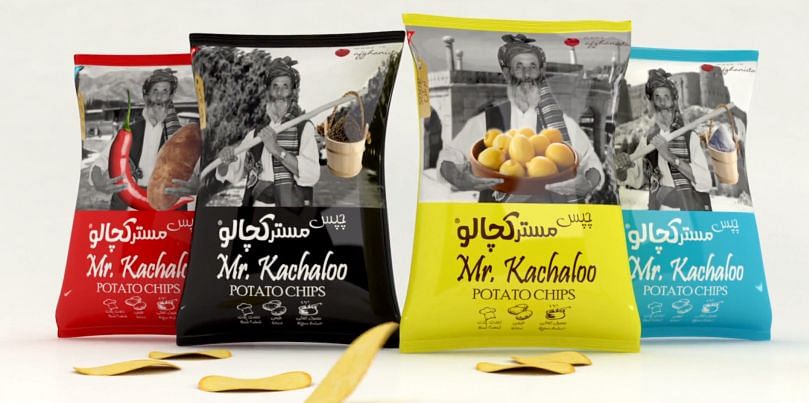 While there's no money for an extensive advertising campaign, the company made this promotional video ad, which we are happy to share (in Afghan)
While there's no money for an extensive advertising campaign, the company's sales people have found that appealing to patriotism works best when trying to convince shop owners to take their product.