English
Insort introduces Sherlock Safeguard® - a sure way to remove foreign objects from food products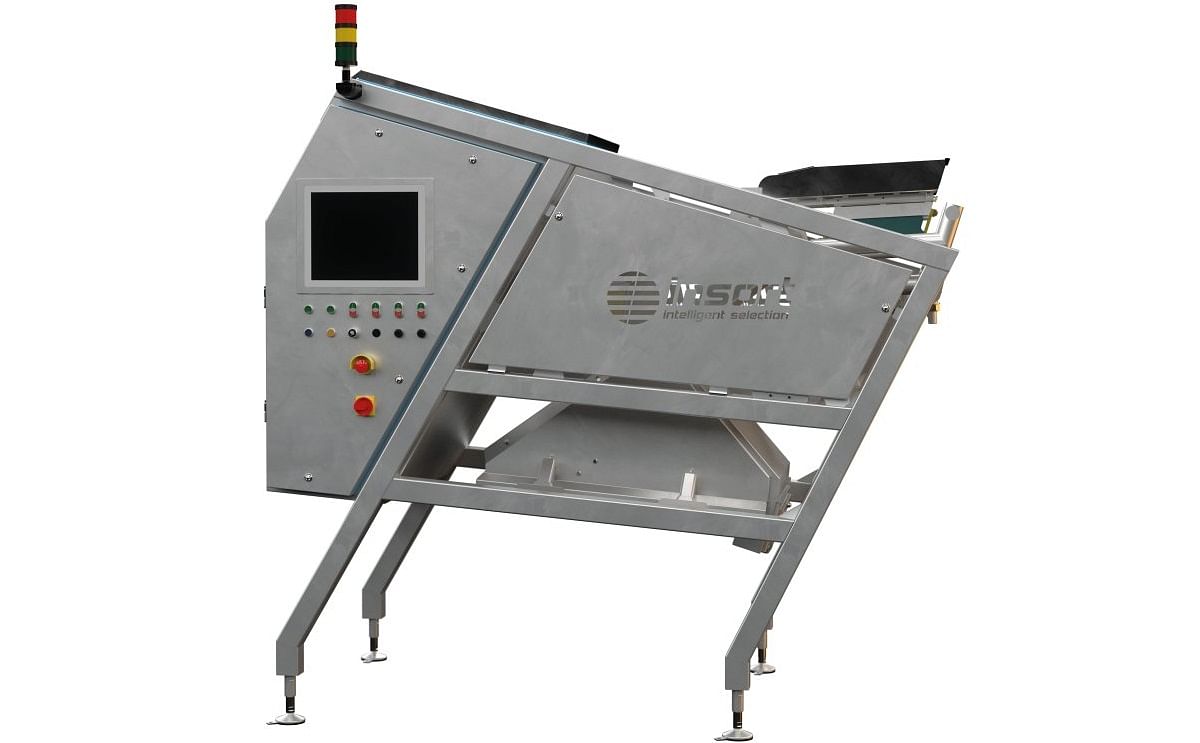 Insort is proud to announce another major development to increase food safety in food production with the Sherlock Safeguard®. The heart of the machine is the latest generation of the tried and tested Chemical Imaging Technology (CIT® Gen3).

This hyperspectral imaging technology, which is now being used for the first time in the further improved 3rd generation, can record the chemical composition of food in real-time.

This means that not only dangerous foreign bodies such as stones, metals, and glass but also all organic and unappetizing foreign bodies such as wood, plastics, insects, maggots, rodents, and much more are detected with a previously unattained scope and security.

The new software platform has Realtime Artificial Intelligence on board, which enables food in all of its natural occurring variability of chemical composition, color, shape, surface (pattern) and much more to be recorded by several sensors and to be classified with the highest accuracy.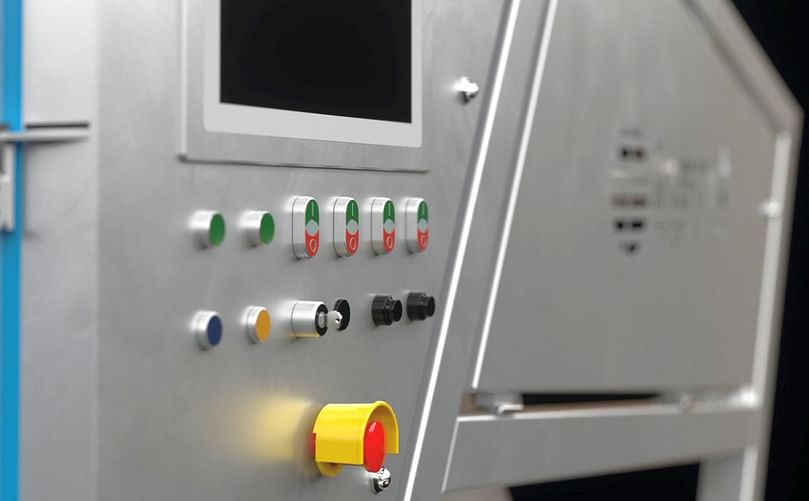 The Realtime Artificial Intelligence Tool is able to use multidimensional parameters to create algorithms that clearly exceed human capabilities.
This allows customer-specific solutions to be generated that were previously unimaginable.

Sherlock Safeguard creates a new dimension in the distinction between a good products and foreign bodies. Due to this property exact classification, there are hardly any incorrect classifications on the good product and thus the least possible false rejects in the industry. This enabled Insort to optimize the discharge mechanism with 'Zero Touch Reject Technology', which is unique for optical systems.

Most digital sorting systems work with air ejection, where every foreign body from the good product flow has to be actively deflected with the help of a blast of air or hit by a paddle.

The active deflection of foreign bodies is very precise, but unfortunately prone to errors and often unreliable when it comes to removing a heavy piece of foreign material or that very last crucial defect to be able to achieve the highest industry standards.

Large stones or metal parts are too heavy, rubber-like foreign bodies tend to crack or bounce, glass bodies can shatter into countless pieces, light plastic foils or pieces of cardboard tumble back into the good product due to the air resistance or have a slower velocity.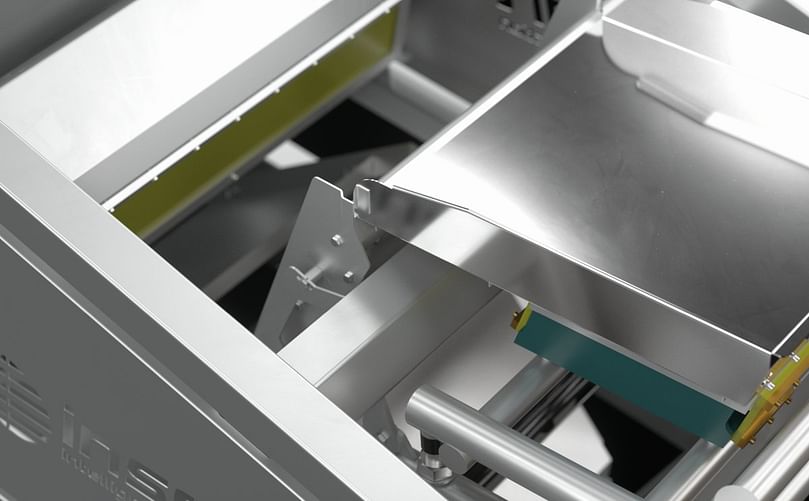 The Zero Touch Reject Technology solves all these exact problems.
All foreign bodies, large or small, light or heavy, fragile, or rubbery, are passively removed from the product flow using the natural product flow gravity with the greatest possible safety by opening a trapdoor and making it disappear.

Matthias Jeindl, founder and CEO of Insort GmbH:
"Our development team has specifically created an affordable overall solution that closes the sensory gaps in X-Ray, RGB / RGBI cameras or laser systems and corrects the mechanical uncertainties of systems with air discharge."

"This makes the Sherlock Safeguard® the best food safety guarantee for all food producers no matter what sorting technology your line consists of today!"
The InlineFOODLAB 4.0 is new and available as an option. The latest CIT® Gen3 offers the possibility of recording quantitative chemical analysis values of important parameters in food production at the same time as foreign body detections.

For example, the dry matter can be measured in potato products, the rancidity or shell count in nuts, the moisture level in dried fruits, the sugar content in fruits, the oil content in pumpkin seeds, and the amygdalin content on almonds or apricot seeds. In addition, color defects, object sizes, shape defects, and much more can be statistically recorded, transmitted, and removed.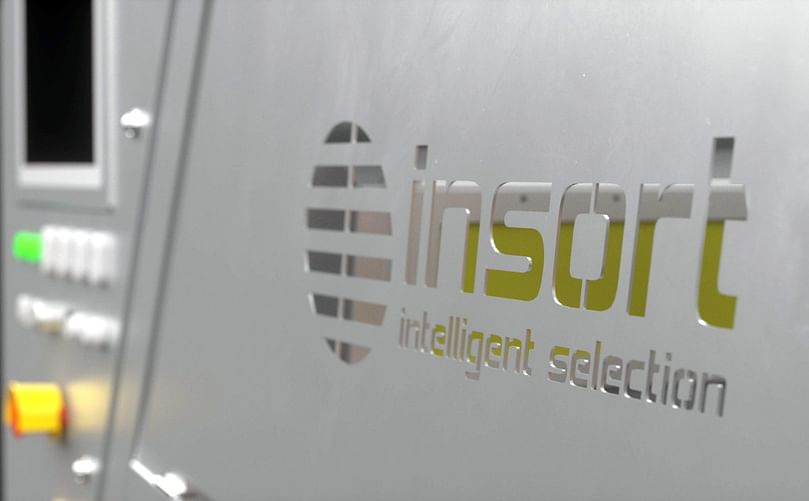 Even pictures of all the foreign bodies ejected can be sent to the food producer where this scope is applicable.
This fulfills the most modern requirements of Big Data Management and Industry 4.0 and makes an important contribution to quality management for both incoming and outgoing goods.

The Sherlock Safeguard® is available in working widths of 600mm and 1200mm and is made of stainless steel in accordance with the latest hygienic design standards.

You can find more information at https://www.insort.at/en/sherlock-safeguard or book a personal consultation at https://www.insort.at/en/exhibition-meeting-request
About Chemical Imaging Technology (CIT®)

Chemical Imaging Technology (CIT®) is a registered trademark of Insort GmbH. CIT® is a hyperspectral imaging process developed for maximum performance and enables the representation of food based on its chemical composition in the form of false-color images.

The process, which is suitable for real-time and is based on near-infrared spectroscopy, enables food to be sorted independent of color, shape, surface, or density solely on the basis of the chemical composition of objects.
Products
Insort Sherlock Safeguard
The high precision, advanced Chemical Imaging Technology (CIT® Gen3) is a real novelty in the optical sorting and monitoring of food. With the latest generation of hyperspectral cameras – developed specifically for Insort – full spectrum real-time analysis is even more precise.