English
Technico is changing the Potato Value Chain in India and beyond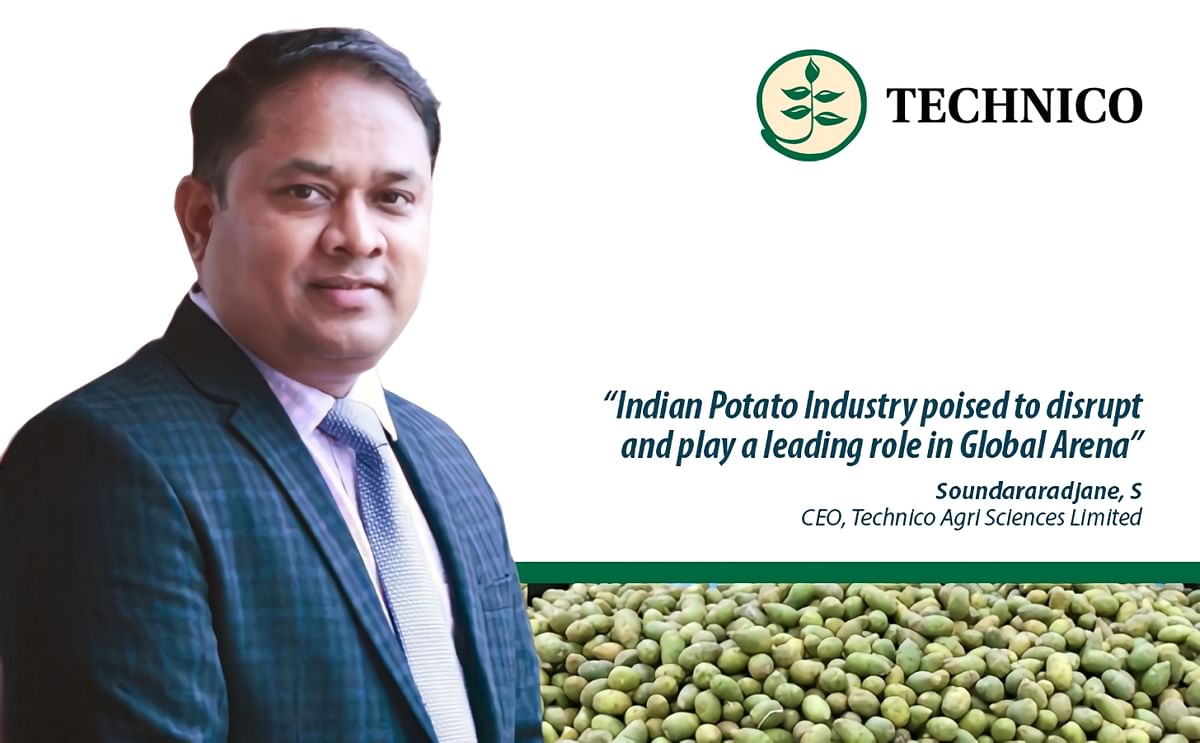 Technico Agri Sciences Limited (a 100% subsidiary of ITC Ltd.) is an Agri-Biotech Company involved in the business of producing and selling 'Early Generation' high vigor seed potatoes, with its award winning Technituber® Seed Technology.

Technico has its own state-of-the-art Technituber® Seed production facilities in India (Technico Agri Sciences Ltd.), China (Technico Horticulture Kunming Ltd.) and Canada (Technico Technologies Inc. Canada). The Technituber® Seed size of ~ 13mm and weighing approximately 1.5 grams is good enough to plant @ approximately 100 kg per Hectare.

Technico has tied-up with multiple potato breeders and has a large germplasm bank of over 250 potato varieties. Technico provides potato supply chain solutions by catering to the customized requirements of its global customers by providing Early Generation High Vigor Seed Potatoes of wide-ranging varieties suited to varied geo-climatic condition. Technico also provides agronomical support to its customers as needed.

Technico Agri Sciences Limited is India's largest seed potato producer, catering diverse requirements by providing quality seed potatoes for making high quality Potato Chips, French Fries for domestic market and Exports.

Soundararadjane, S. Chief Executive Officer, TASL emphasized Technico 's focus in transforming the potato value chain right from delivering high quality Technituber®, Early Generation Seed Potatoes to farmers and processors across segments viz., Table, Chips and French Fry.

Technico has recently launched 6 varieties both in the Chips segment (TC1, TC3 & TC10) and Table segment (Amber delight, Red Candy & T116). Technico is engaged in supporting production/procurement of chip stock from farmers, for ITC's Bingo chips.

Technico is also involved in retailing fresh potatoes under ITC's Farmland brand with exciting range of variants such as Natural Low Sugar Potatoes, Potatoes with Natural Antioxidant, and Colored Potatoes. Currently they are available in select cities such as Delhi, Bangalore and Hyderabad.
Source
Technico Agri Sciences Ltd