English
Nueva cortadora de patata de Sormac DMA-90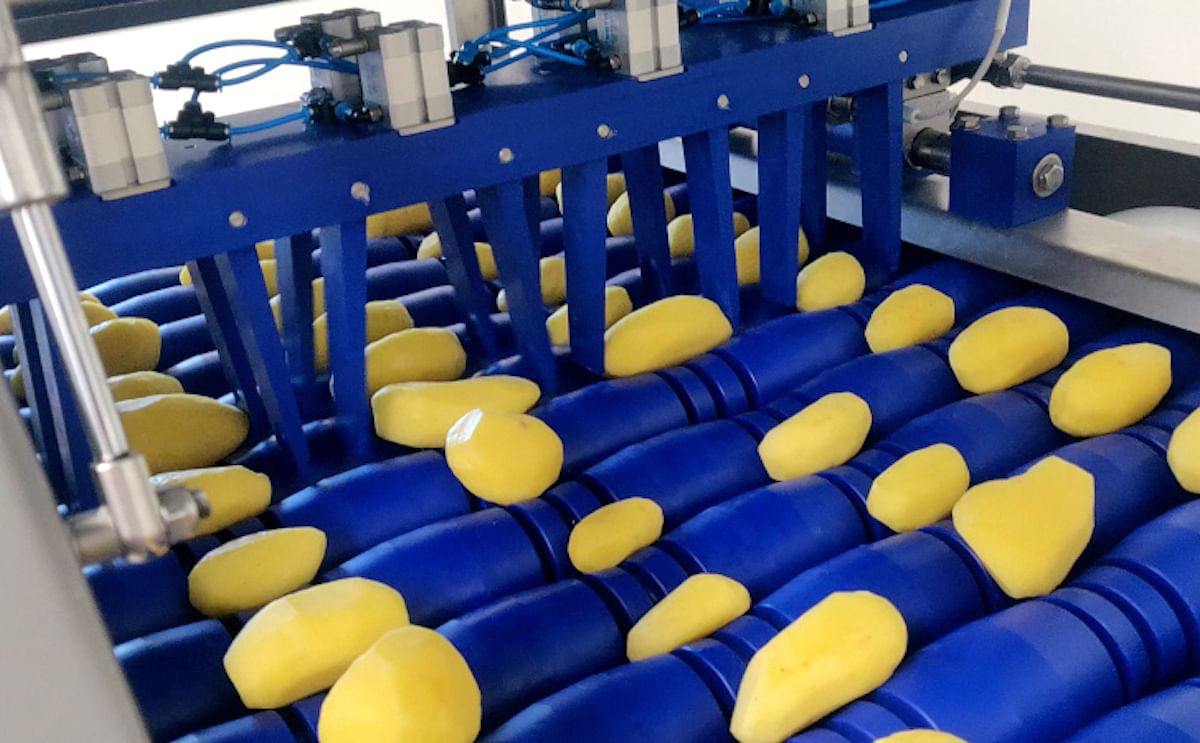 Sormac presenta la DMA-90, su nueva cortadora de patatas en mitades y cuartos con numerosas novedades. Su innovador sistema de alineación y el procesamiento continuo consiguen un resultado de corte más uniforme, con menos mantenimiento y más capacidad. Esto, sumado a otras mejoras, hace que esta máquina supere a todas las existentes del mercado.

Mejor resultado de corte

El gran desafío al cortar patatas es cortar trozos regulares. Para ello, es importante que la patata esté justo en medio de la cuchilla.

Para conseguirlo, la firma ha desarrollado un nuevo sistema de alineación que posiciona la patata exactamente en el medio de la cuchilla. Las cuchillas de corte, con opción para cortar 2, 4 u 8 trozos, son rápidas y fáciles de cambiar.

Menos mantenimiento y más capacidad

Esta cortadora de patatas en mitades y cuartos está dotada de un sistema de procesamiento continuo gracias al cual se produce menos desgaste, por lo que la máquina necesita menos mantenimiento.

Además, con el sistema continuo es posible obtener mayores capacidades.

La capacidad se puede regular de forma gradual hasta un máximo de 32.000 patatas por hora. A esta alta capacidad hay que sumarle que la máquina sigue siendo muy silenciosa, sin fijaciones en el suelo.

Entrada del producto

Las patatas entran por cuatro carriles a través de un vibrador que forma parte de la máquina. Esto hace posible, por ejemplo, usar dos carriles para cortar en cuartos las patatas más grandes y los otros dos para cortar en mitades las más pequeñas.

Opcionalmente, hay disponible una cinta bypass con la que el producto clasificado como pequeño pasa por la máquina sin ser cortado.
Products
Sormac Potato halving and quartering machine DMA
Sormac DMA-90 has the capability to cut potatoes into 2, 4 or 8 pieces. The product must be supplied in doses. The machine has a stable frame, aligning rollers, and a cutting section with a centring and knife block.