English
Intralox Series 1750 Flush Grid Belt
Intralox Series 1750 Flush Grid Belt
Product Description
The new Intralox® Series 1750 Flush Grid belt takes abrasion resistance to a new level. In harsh, highly abrasive applications, debris typically finds a way between the belt and the rod, where it causes wear. The S1750 Flush Grid belt is designed to address this problem. This makes this  belt a superior solution for use in wet potato receiving lines
The new semi-circle rod design of this belt uses next generation, abrasion resistant technology that synthesizes specific materials, geometries, and mechanisms to reduce damage and wear. The S1750 belt addresses high abrasion issues leading to short belt life, unscheduled downtime, low process reliability, and other issues common in tomato and potato receiving lines.
Benefits
Ideal for highly abrasive loads and long production cycles
Designed for straight runs, inclines, and declines
Engineered to reduce downtime and lengthen belt life
Features
Outperforms existing technologies in wet receiving applications
Linear and predictable pitch growth reduces unscheduled downtime
Reliably runs up to 6% elongation, depending on loading, before needing servicing
Applications
Harsh abrasive dewatering applications including raw or wet vegetable receiving and conveying
Straight runs, inclines, and declines
Replacing modular, rubber, or steel belts where performance does not meet operational requirements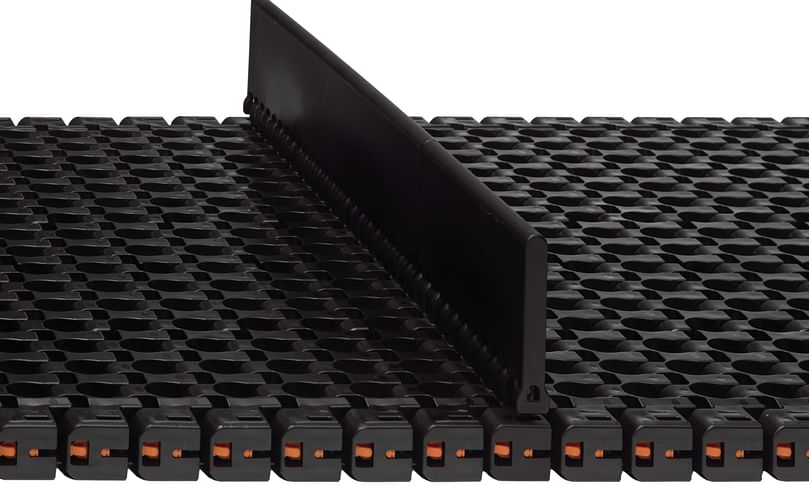 Intralox Series 1750 Flush Grid Belt
News related to this product
Products offered by the same supplier(s)
Activated Roller Belt
Activated Roller Belt™ (ARB™) technology is a patented, automated conveyance solution that creates new possibilities for system or line layouts. Proven in thousands of installations worldwide, ARB equipment enables efficient, gentle
DirectDrive System
The DirectDrive™ System (DDS™) spiral technology from Intralox is a flexible, low-energy solution to increase efficiency in can-making plants that functions both single- and bi-directionally.
FoodSafe Modular Plastic Belting (MPB) Portfolio
The Intralox FoodSafe Modular Plastic Belting Portfolio is the only solution that addresses the root causes of food conveyor challenges. Maintaining conveyance systems in food processing is challenging.