English
Product Description
The PPM Technologies VF Advance (VFA) conveyor is the culmination of years of experience and innovation developing the industry's most versatile range of electromagnetic vibratory conveyors.

Engineered to provide unparalleled performance and reliability, the simple electromagnetic drive at the heart of the VFA eliminates belts, pulleys, gears, springs and other moving wear parts – resulting in reduced downtime and maintenance costs.

The VFA is the ideal solution for packaging distribution systems, seasoning drum feeding, multi-head weigh scale feeding or any other conveyance process that requires precise speed regulation.

The VFA lets you easily adjust the conveyor's power and stroke, and together its DMT controller and accelerometer automatically find and maintain an optimal natural frequency, ensuring consistent performance and outstanding durability.
 

The VF Line: An Industry Standard

PPM's VF range of conveyors continue to be the reliable and proven workhorses of the food industry, after more than 30 years.

The versatile drive design allows a lineup of conveyors that suit a huge range of applications – from snack foods, nuts, baked goods, dried fruits and cereals to frozen and wet products.
Product Specifications
Single-pedestal mounting is ideal for many applications, and provides a quick and simple installation.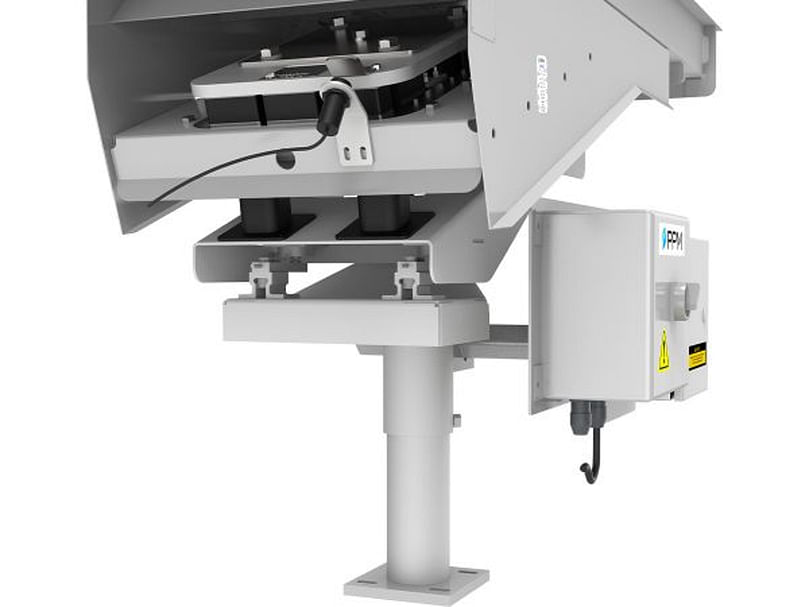 Single-pedestal mounting
Patented rubber isolation allows for longevity and whisper-quiet operation, with 97% vibration isolation efficiency.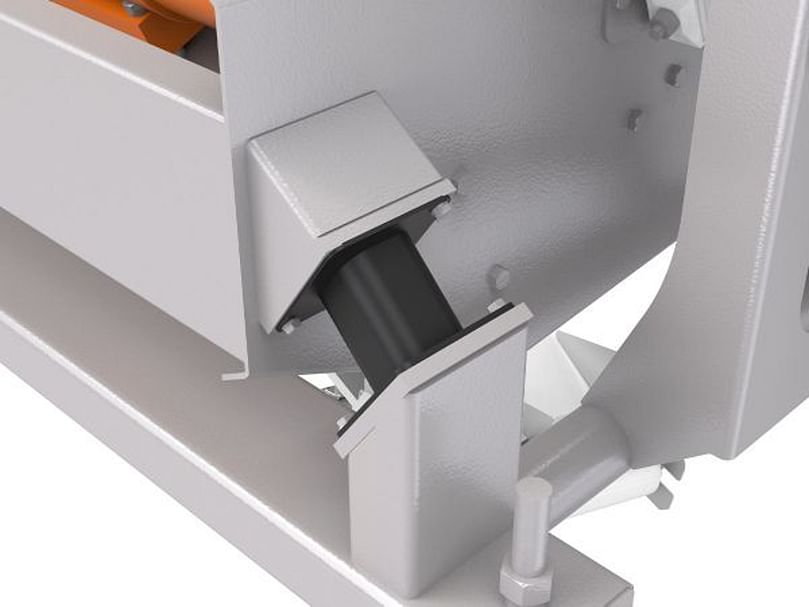 Patented rubber isolation
Peripheral-type discharge evenly distributes product to all scale buckets.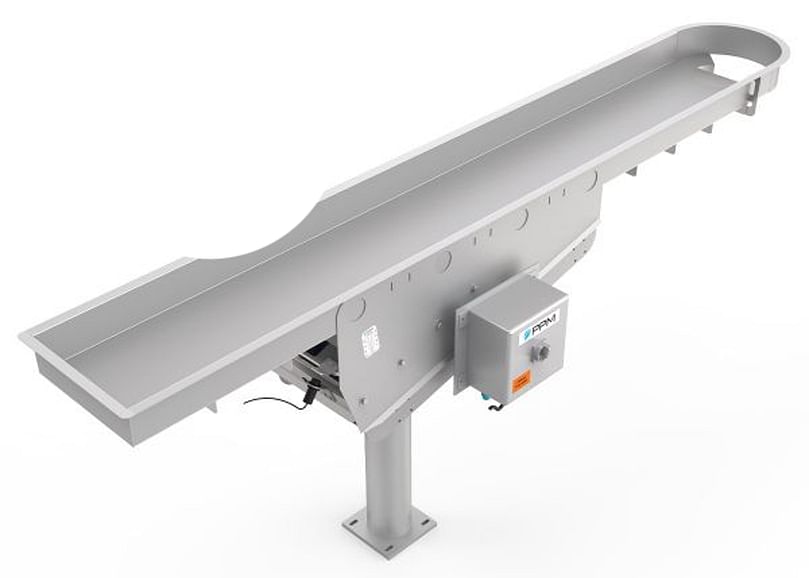 Peripheral-type
Pneumatically operated gates.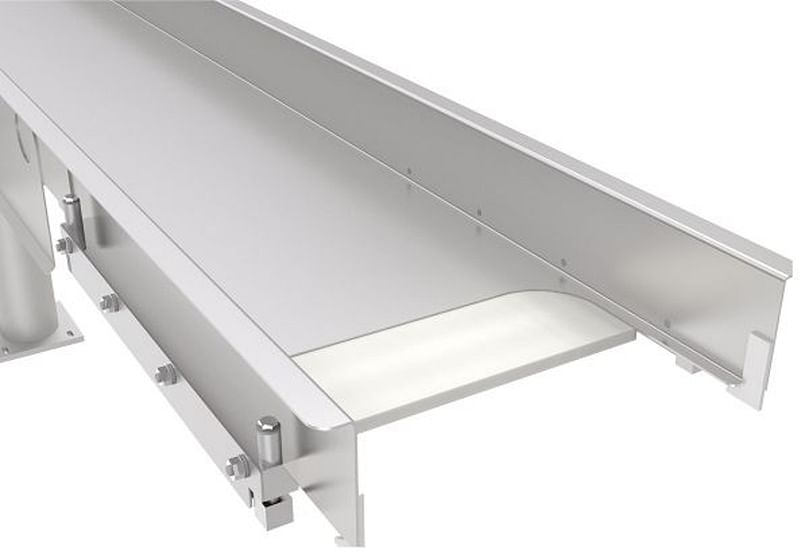 Pneumatically operated gates
Performance Highlights
Maximum reliability: Only two wear parts in the entire drive
Optimized product flow with a fully adjustable stroke
Easy access for sanitation
Modular design: Easily customized to suit a variety of applications Instant stop/start response time
Variable speed: Up to 60fpm
Most Popular Applications
Distribution modules
Scale feeders
Transfer conveyor
SpecificationsConstruction:
Length:
Width:
Standard design 18″ (457mm) to 36″ (914mm)
Voltage:
220-240V/60Hz/Single-phase
220-240V/50Hz/Single-phase
Options:
Dewatering
Peripheral discharge for scale feeding
Pneumatic gates
Proportional gates
Screening
News related to this product
Products offered by the same supplier(s)