English
Vanmark Hydrolift Destoner
Vanmark Hydrolift Destoner
Product Description
The Hydrolift Destoner rinses and removes debris and rocks from product, while elevating it to the next step in your process.

The constant-speed vertical auger creates water turbulence that separates rock and debris from product, washes loose dirt and lifts the product to the discharge point. Separated dirt and debris settles at the bottom of the tank where it is either removed manually, or by our Rock Remover – Series 2200 or 2300.

Its multiple functions and compact footprint make the Hydrolift Destoner an essential piece to your processing line.
Discharge rates from 25,000 to 50,000 pounds per hour
Rinse and remove debris and rocks with water turbulence while elevating product to the next step in your process
Vertical auger design provides a compact footprint
Sanitary design with optional auger door allows for quick and thorough cleaning
Product Specifications
Discharge Height
72-336" (1.8-8.5 m)
Hourly Discharge Rates
Series 2000: up to 25,000 lbs. (11,350 kg)
Series 2100: up to 50,000 lbs. (22,700 kg)
Electrical
230-460 VAC, 60 Hz, 3 Phase (other voltages available)
Motor
Series 2000: 2 HP
Series 2100: 10 HP
Weight (varying by discharge height)
Series 2000: 1500 lbs. (680 kg)
Series 2100: 2200 lbs. (998 kg)
News related to this product
Other Information
Series 2000 and 2100 models available
Optional Ground and Polished Welds
Optional Tank and Auger Cleanout Doors
Automatic Rock Remover
Products offered by the same supplier(s)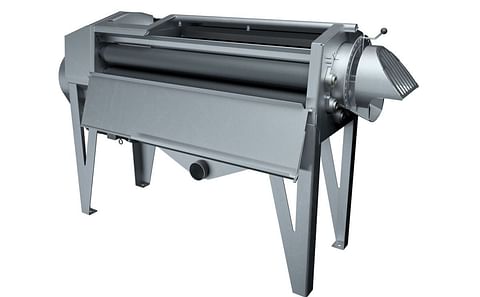 Peeler-Scrubber-Washer 1820 line
Vanmark Peeler/Scrubber/Washer – 1820: Continuous Washing & Peeling in One Efficient, Flexible Machine for lower capacities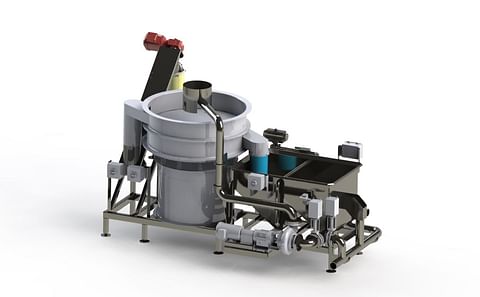 Water Reclamation System
The Water Reclamation System recirculates process water from Vanmark's Peeler/Scrubber/Washers – reducing water usage up to 90%.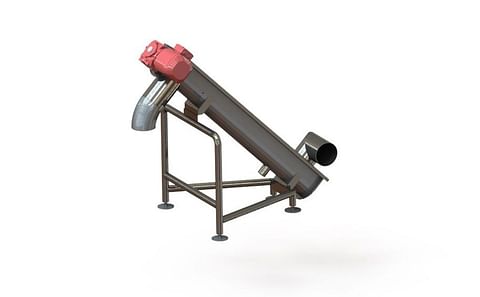 Waste Separating Auger
The Waste Separating Auger filters solid waste out of Peeler/Scrubber/Washer process water– reducing waste to the drain system and resulting water treatment costs.