English
JASA Packaging Systems BV
JASA Packaging Systems BV
Company Description
JASA Packaging Systems is a manufacturer of packaging machines and specialist in weighing technology. The company offers a range of products tailored to the potato and produce industry. The Dutch company is also an agent for the equipment of Newtec and Multiweigh.
Product Types offered by this company
Agents for this company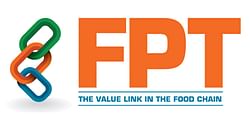 Kiron Food Processing Technologies LLP (FPT India)
Over the past decade, Kiron Food Processing Technologies (KFPT) has played a vital role in finding innovative solutions by representation and connecting the best food processing systems manufacturers from around the world to India's flourishing processed food Industry.
Agent for the following companies