English
Despite potato shortage in Kenya, Nyandarua County potato farmers hardly benefit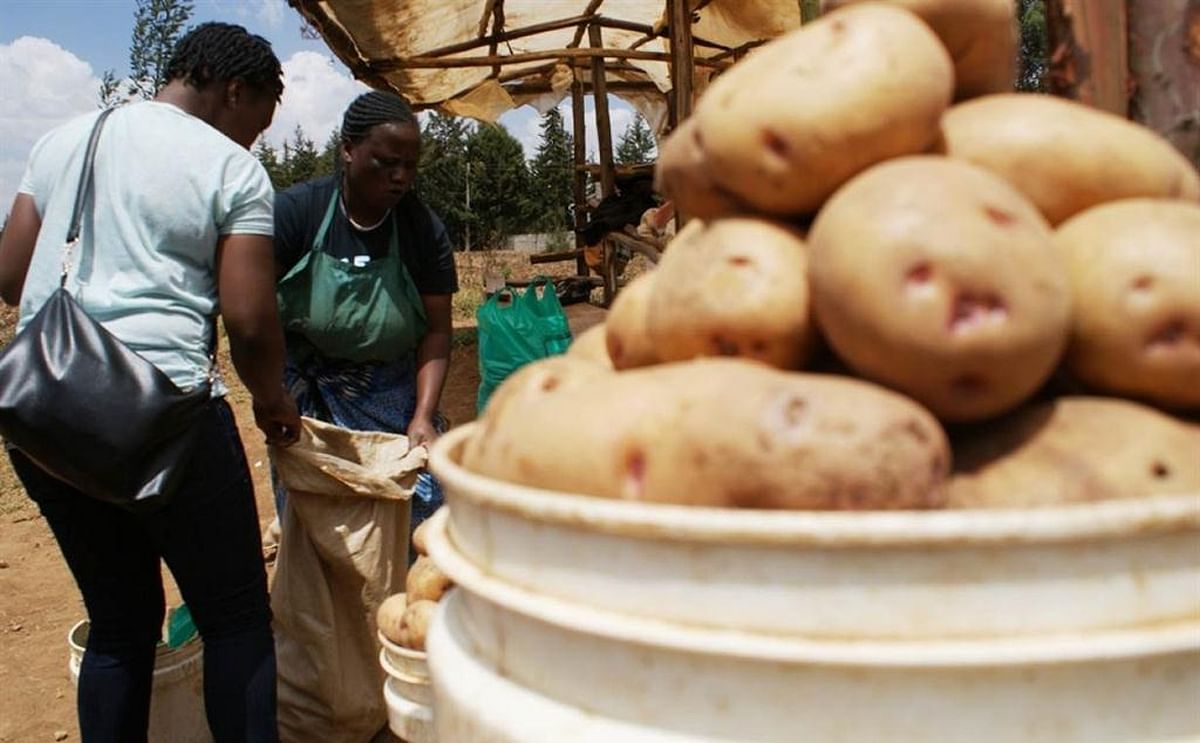 An acute shortage of potatoes has hit Nyandarua County, a top producer of potatoes in Kenya and in fact, the entire country is suffering from a shortage.

However, the shortage has not benefited growers who plant the crop anticipating improved markets during the dry spell between January and April.

Nyandarua produces between 33 and 35 per cent of total potato yield in the country.

Locals complain of continued exploitation by brokers, who have reduced the price of a 90kg bag from Sh1,500 in December to between Sh1,000 and Sh1,200 currently.

They have also slashed the prices of a 150kg bag from Sh1,700 to between Sh1,200 and Sh1,500 depending on collection localition.

Mr George Rugene, a farmer and trader:


"The brokers are taking advantage of lack of proper storage facilities and are aware of massive destruction of the produce by insects."
(Click picture to watch video)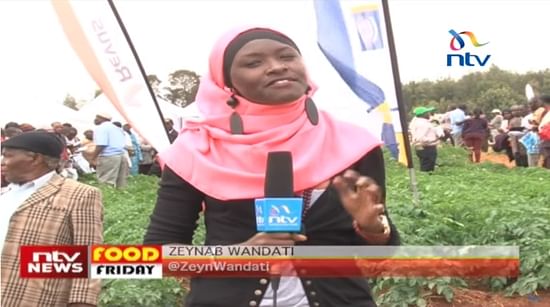 NTV News Food Friday: Improving potato production in Nyandarua County, on the structural problems in the region.
In the local retail markets, the price of 20 kilo bucket has increased from between Sh150 and Sh200 in December to between Sh350 and Sh400, but then, the farmers have limited numbers of local customers.
Midlands Company managing director Sammy Njuguna admits that the food dehydration company is already feeling the heat, and that situation is expected to worsen by next month.
Sammy Njuguna:
"We are buying a kilogramme of potato at Sh22 up from Sh18 during the peak season last year."

"We are relying on supplies from Narok and Molo which had better productions last year, we expect the situation to worsen by March since there is no crop in the farms."
He said that by next month, the company is prepared to buy a kilogramme of potatoes at between Sh30 and Sh32.
Sammy Njuguna:
"We are doing our best to ensure we have enough stocks to serve our customers even with the biting shortage."
He attributes the shortage to short rains failure, and excessive moisture during the long rains last year which caused massive destruction of the crop.
Nyandarua agriculture chief officer Daniel Gikaara admitted the shortage:
"It's a national problem, there was a general crop failure in many parts of the country due to unfriendly weather patterns."

"There is even an acute shortage of certified potato seed."
The county requires between 80 to 100 tonnes of potato seeds annually, a capacity within the potato seed multiplication programme, which comes with a seeds storage section is struggling to meet currently.
The programme seeks to encourage farmers use certified seeds.