English
Potato campaign starch manufacturer Royal Avebe has started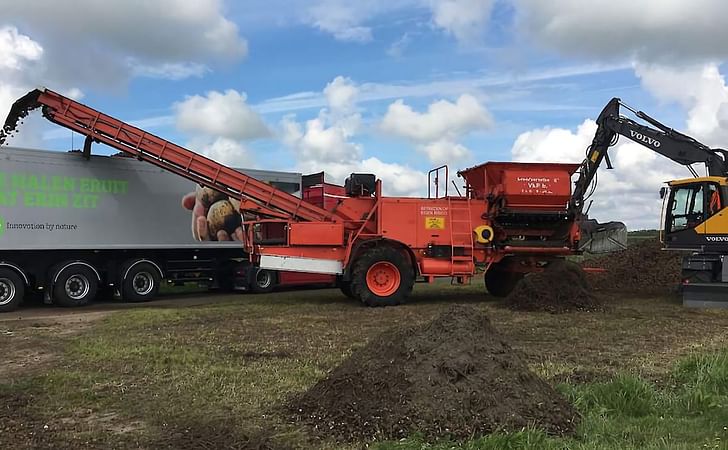 Royal Avebe's potato campaign in the Netherlands has started. The first starch potatoes were delivered to the production location in Gasselternijveen. The production location in Ter Apelkanaal is scheduled to start in the week of 30 August.
With the expansion of the production capacity for Solanic potato protein, the cooperative is producing even more vegetable protein this campaign to meet the increasing demand.
Due to the relatively low temperatures in May, the crops have fallen behind in growth compared to previous years.
Arjan de Rooij, Agro Director of Royal Avebe: 
"Despite this backlog and the varying damage caused by heavy precipitation during the growing season, many crops are now in good shape."

"The current moderate temperatures combined with sufficient precipitation in most regions are favorable for the growth of the crops. We expect that the backlog will be somewhat compensated in the coming weeks."
In recent months, maintenance has been carried out at the production locations in the Netherlands and Germany and major investments have been made. For example, the production capacity for potato protein Solanic has been expanded at the location in Gasselternijveen.

Solanic is potato protein for human food, which is mainly sold in growing markets for plant-based foods, such as meat and dairy substitutes. A production facility for extracting protein for animal feed has been built at the German location in Dallmin. Both new production lines will start running from this campaign.

In Germany, the location in Dallmin started processing potatoes last week. The location in Lüchow will follow in the week of August 23. In the campaign, which is planned until mid-May 2022, the starch potatoes of the approximately 2300 Dutch and German members will be processed into potato starch and potato protein.

These ingredients are further processed by our customers in foodstuffs, applications in construction products, the paper industry and animal feed.