English
PPM VF Premier Vibratory Conveyor
PPM VF Premier Vibratory Conveyor
Product Description
The PPM Technologies VF Premier (VFP) conveyor takes electromagnetic technology to new lengths, combining a traditional frame and leaf-spring design with the VF electromagnetic drive and controller, to allow for a larger stroke that suits heavier loads and higher speeds.

The VFP was designed with versatility in mind, engineered to accommodate a variety of applications from simple transfers to complex distribution lines.

The fully adjustable stroke and smooth start/stop action let you optimize your line capacity, and the VFP comes equipped with PPM's patented feedback sensor that automatically adjusts the drive frequency to ensure production rates are never compromised.

With a 98% vibration isolation efficiency the VFP is impressively quiet, and it gives you a variety of installation options that include floor-mounting, ceiling-hanging and mounting to already existing sub-structures.

The VFP ensures gentle product handling, can be up to 20 feet in length, and is easily customizable with add-ons such as screens and gates. Add measurable value to your processing line with the VF Premier conveyor.
 The VF Line: An Industry Standard

PPM's VF range of conveyors continue to be the reliable and proven workhorses of the food industry, after more than 30 years.

The versatile drive design allows a lineup of conveyors that suit a huge range of applications – from snack foods, nuts, baked goods, dried fruits and cereals to frozen and wet products.
Product Specifications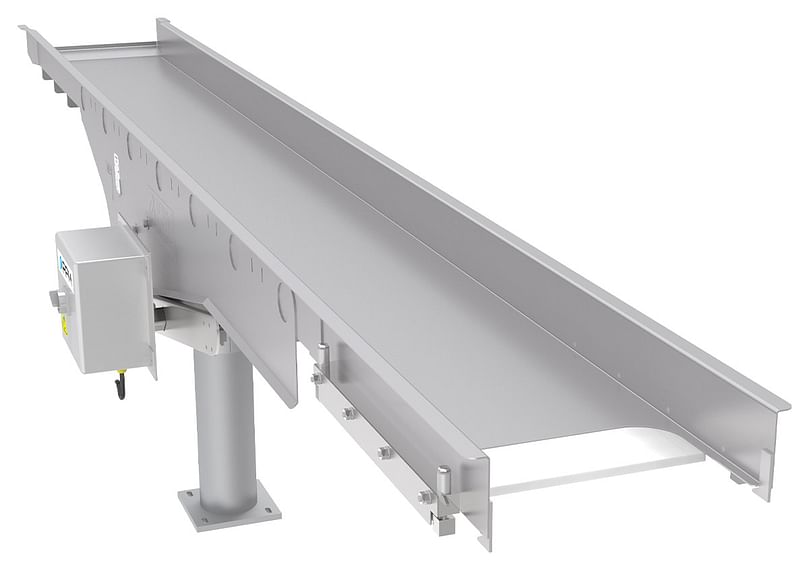 Slide gate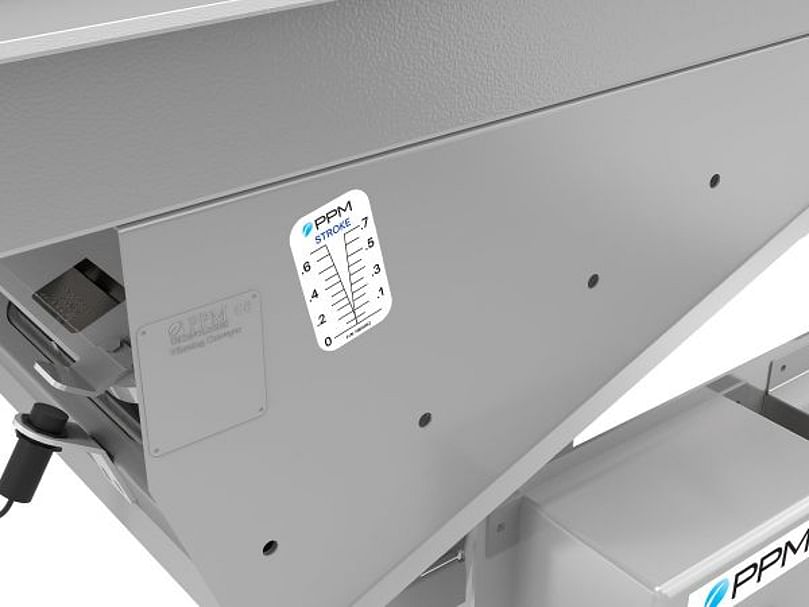 Stroke indicator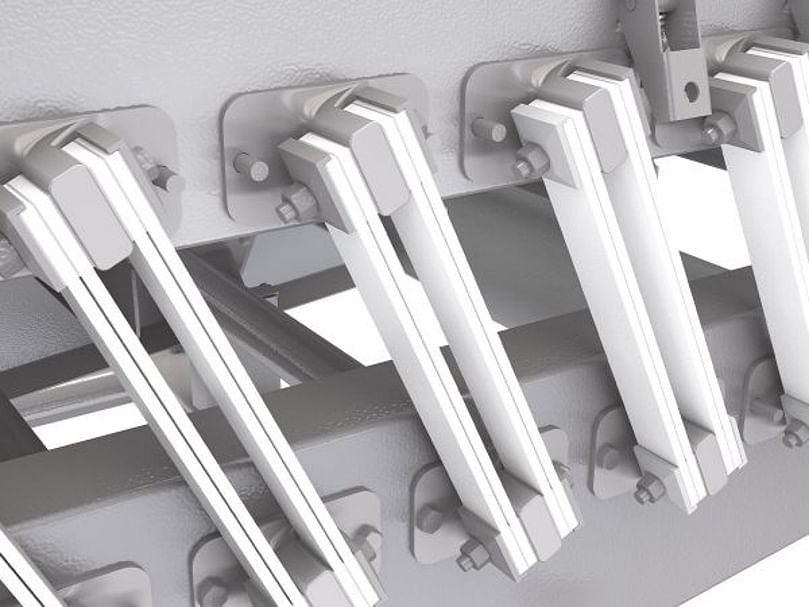 Fiberglass springs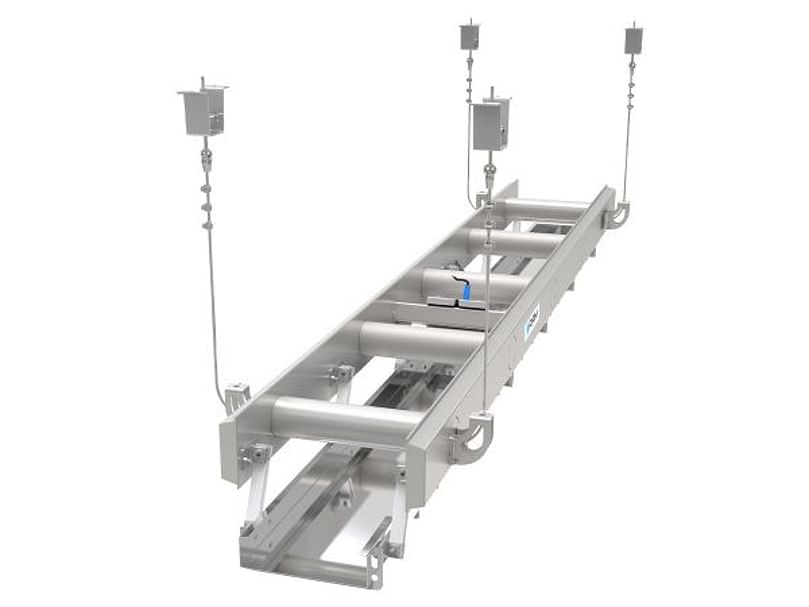 VF Premier with ceiling-hanging option
Performance Highlights
Maximum reliability: Only two wear parts in the entire drive
Optimize product flow with adjustable stroke
Easy access for sanitation Simple, versatile operation
Easily customized to suit a variety of applications
Quick response time
Most Popular Applications
Transfer between processes
Distribution of heavy product: Even feed to wide freezers, ovens and dryers
SpecificationsConstruction:
Length:
Width:
18″ (457mm) to 48″ (1200mm)
Voltage:
220-240V/60Hz/Single-phase
220-240V/50Hz/Single-phase
Options:
Dewatering
Flared infeed
Peripheral discharge
Pneumatic gates
Proportional gates
Screening
News related to this product
Products offered by the same supplier(s)