English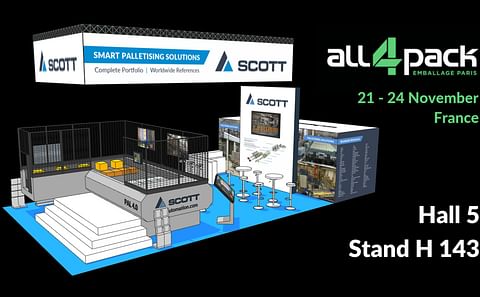 Scott Automation to showcase their new generation palletiser at ALL4PACK
November 17, 2022
The leading international packaging and materials handling trade show ALL4PACK will take place in Paris end of November 2022. Scott are happy to be exhibiting at the show, taking this opportunity to present their unique palletising expertise, including the latest PAL 4.0 range.

AVR presents trailed potato harvester Spirit 7200 with new Clean & Go bunker at SIMA Paris, Interpom
October 18, 2022
AVR's newest Spirit 7200 recently joined the AVR Spirit family as a trailed, two-row offset potato harvester. New for this machine is that it can now optionally be equipped with the new Clean & Go bunker.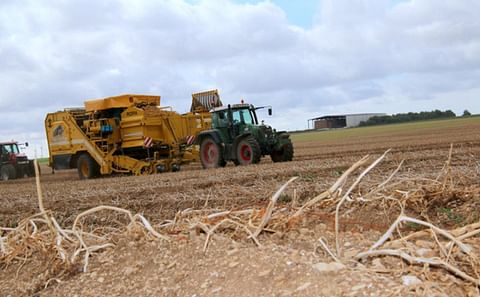 French potato producers describe the 2022 campaign as 'catastrophic'
August 31, 2022
Faced with a historic collapse of potato yield potential due to extreme heat and drought extreme heat and drought, the French Potato Producers Group, UNPT, calls for an immediate reaction from economic agents and public authorities to support the French production.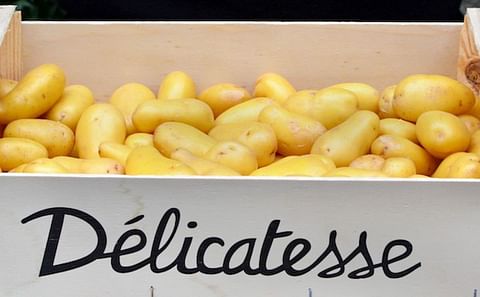 The Delicatesse early potato variety quickly became famous in France
June 16, 2022
For fifteen years, HDC Lamotte, a French company located in the Drôme department, has been cultivating the Linzer delikatess variety of potatoes, sold under the Délicatesse brand.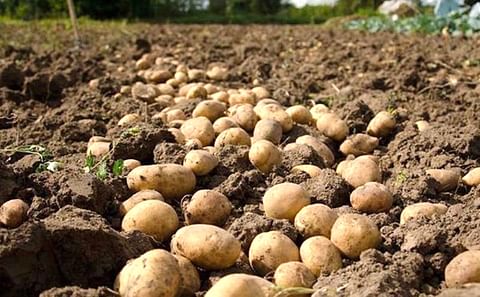 Planting of early potatoes in France has been completed and the harvest has started in some areas
May 25, 2022
According to the French Potato Interprofessional (CNIPT), the harvest of the early varieties in France is progressing smoothly despite the difficult conditions caused by the lack of water in recent weeks.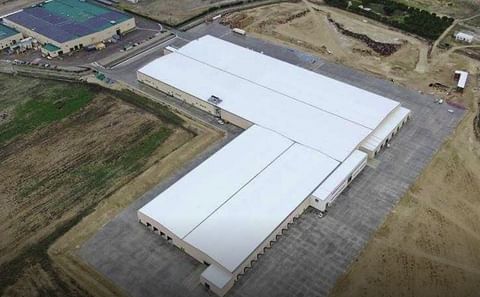 Patatas Meléndez da el salto a Francia mediante un acuerdo con Pom' Alliance
February 17, 2022
A través de esta alianza buscan alcanzar un mayor acceso a mercados comunitarios, así como desarrollar estrategias globales para aumentar la cuota de mercado. Supone un paso clave para la expansión internacional de Patatas Meléndez.

McCain Foods agrees to pay 20 percent more to French potato growers
January 25, 2022
Potato Processor McCain Foods has reached an agreement with the French group of potato producers for industry (Groupement d'agriculteurs producteurs de pommes de terre pour l'industrie, Gappi) on the new potato contracts.

Antarctic Foods Relies on VERYX Digital Sorters to Maximize Production Efficiency and Vegetable Product Quality
January 16, 2022
Antarctic Foods takes product quality seriously. Selling frozen vegetables to baby food processors and others throughout Europe, Antarctic has grown 25 percent annually over the last few years.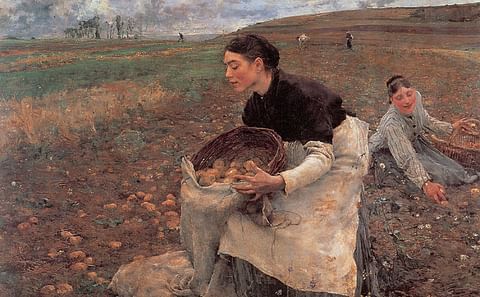 En 1775 nadie en Europa comía patatas. Hasta que un truco publicitario las puso de moda
December 08, 2021
Ha ocurrido en varias ocasiones a lo largo de la historia de los alimentos que productos de la tierra con mala fama, sin tradición culinaria, que se consumen primero por los pobres debido a las hambrunas extremas para luego subir a la categoría de producto gourmet.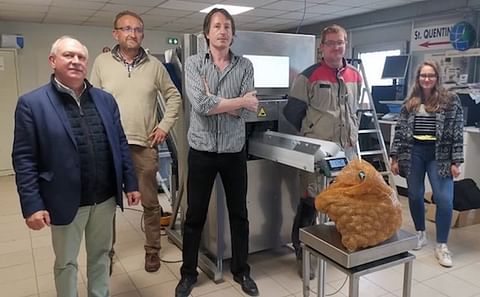 Arvalis and Eurocelp develop a camera system to quantify the sprouting of potatoes
December 08, 2021
Eurocelp, in collaboration with Arvalis, develop a camera system to quantify the sprouting of potatoes

La exportación de patata francesa a España, en febrero de 2021, cae un 6,7 percent en relación a la campaña previa
May 03, 2021
La campaña 2020-2021, según la Interprofesional de la Patata de Francia, CNIPT, se puede calificar de negra para las patatas de consumo en términos de exportaciones.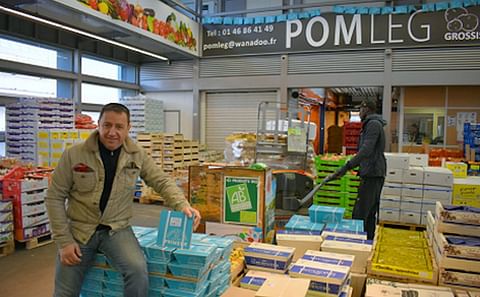 Frédéric Champion, de Pomleg en Francia: 'Este año observamos un mayor interés por los productos frescos'
April 26, 2021
La nueva campaña de la patata comenzó hace quince días para Pomleg, con sede en el MIN de Rungis. Empezamos justo antes de Semana Santa; va bastante bien.