English
Potato News from United Kingdom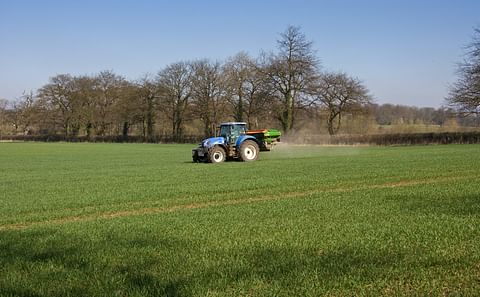 Technical fertilisers can help grow more from less this spring
December 01, 2022
Farmers are being urged to choose fertiliser products wisely for upcoming spring nitrogen applications – to maximise yields with less inputs.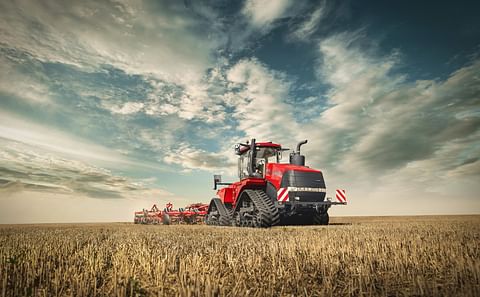 Success for Case IH and New Holland at SIMA 2022
November 24, 2022
Case IH and New Holland Agriculture, global agricultural brands of CNH Industrial, have received awards at SIMA 2022. Held in Paris, France from November 6 to November 10, SIMA is the showcase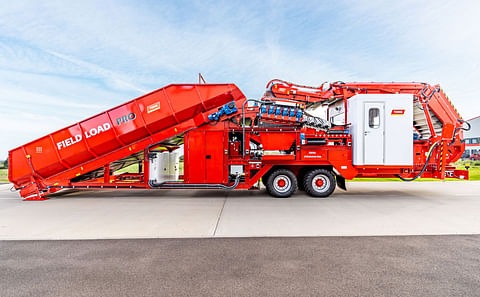 Tong demonstrates a new vision for labour efficiencies at LAMMA 2023
November 17, 2022
Tong Engineering is set to demonstrate its latest handling equipment advances that focus on overcoming
post-harvest labour challenges, at the UK's largest agricultural machinery show, LAMMA in January.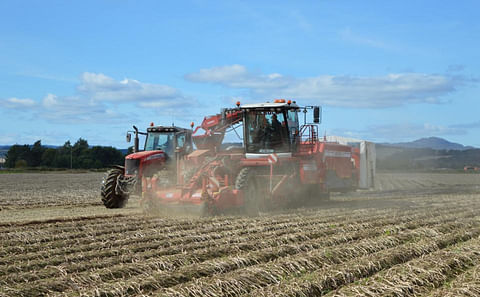 United Kingdom: Too parched for potatoes if irrigation is not available?
November 15, 2022
After two dry years out of four, many farmers are seriously considering the future viability of a water hungry crop like potatoes. An exceptionally dry summer for much of the UK this year came on the back of a dry growing season in 2018.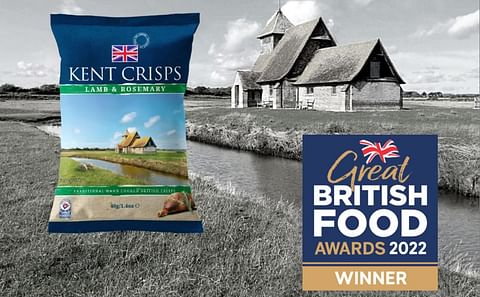 'Best Savoury Snack' Win for Kent Crisps at the Great British Food Awards 2022.
November 10, 2022
Kent Crisps have won Best Savoury Snack for their Lamb and Rosemary flavour at the Great British Food Awards 2022. Having launched in late 2021, Lamb and Rosemary is the newest addition to the range of Kent Crisps.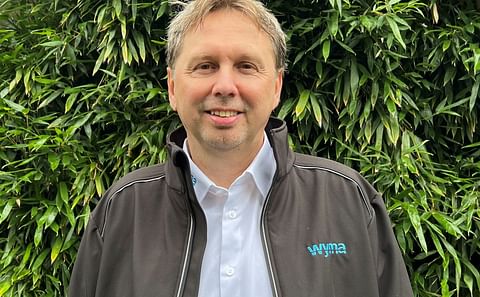 Wyma Solutions: Marc van Gerven has been appointed as the Commercial Director for Wyma Europe and Wyma UK.
November 03, 2022
Marc van Gerven is the Commercial Director of the Wyma offices in Europe and UK. He leads sales, service& parts, business development and marketing.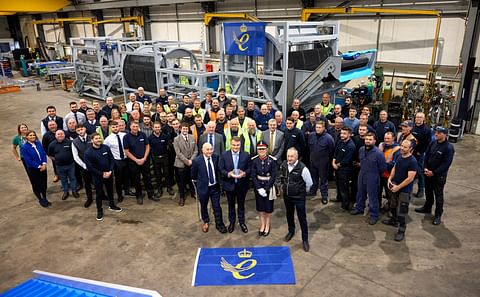 Equipment manufacturer Haith Group receives Queen's Award for Enterprise for the second time
October 31, 2022
Haith Group has been presented with its second Queen's Award for Enterprise trophy by His Majesty's Lord-Lieutenant of South Yorkshire, Dame Hilary Chapman.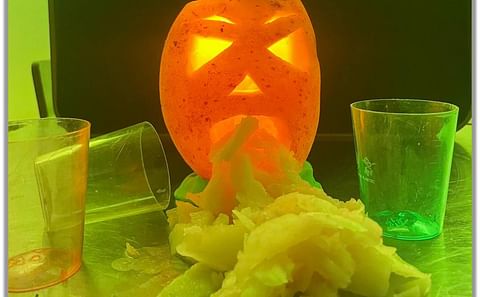 Gourd news for fright night fries freaks!
October 30, 2022
Here's some scary Halloween food news for you from Lamb Weston, Cambridgeshire-based producer of potato products and fries for the UK's most popular burger chain: In the UK up to 8 million pumpkins will come to a grave end this year.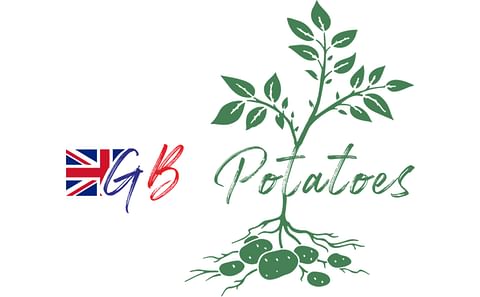 A New Potato Industry Organisation in Great Britain
October 19, 2022
The Working Group for GB Potatoes has striven to bring the industry together to explore and develop what the industry needs following the levy payer ballots in Potatoes and Horticulture.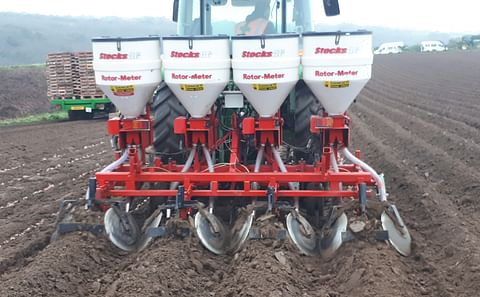 Savings and cleaner water: Jersey Royal Company applies fertilizer directly under the seed potato with Stocks AG's Rotor Meter.
October 18, 2022
In the last six years, one of the UK's leading potato growers has saved over GBP 300,000 (USD 330,000) through an unconventional but highly effective use of Stocks AG's Rotor Meter.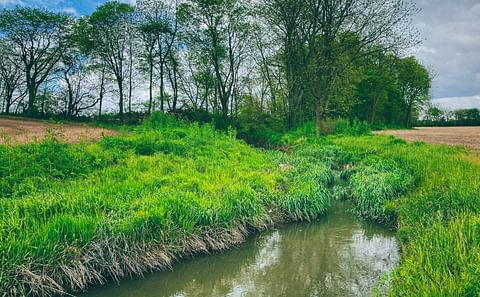 Farm tool expanded to optimise nitrogen use and evidence impact on water quality
October 11, 2022
With pressure mounting on farmers to measure and reduce their impact on water quality, Trinity AgTech has launched an enhanced module within their natural capital navigation tool, Sandy.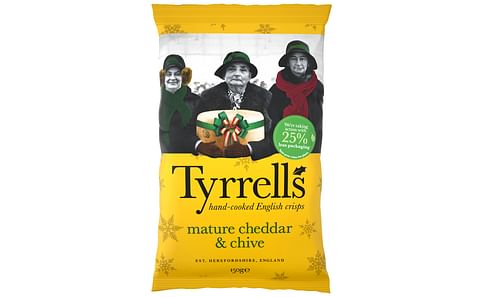 KP Snacks rolls out festive Christmas packaging for Tyrrells brand
October 10, 2022
KP Snacks announced the launch of brand new, limited edition Christmas packaging for its premium snack brand Tyrrells. Rolling out from October, the fun and festive packaging will feature across sharing bags