English
Carisma is back! Lower GR Potato Returns to Ontario Grocery Stores

Potato lovers rejoice! Following a highly successful launch in 2016, Canadian produce company EarthFresh is bringing its lower glycemic response (GR)* Carisma potato back to Ontario grocery retailers for an extended season.

Available from April to November 2017, the Carisma - which was met by strong consumer demand when it first became available to Canadians in limited quantities last September - offers health-conscious food lovers and diabetics more choice in the produce aisles.

Farmed from traditional seed and without the use of biotechnology, the non-GMO Carisma is a new and unique spud. Grown specifically to help prevent the rapid spike in blood sugar that normally comes from eating carbohydrate-rich foods, Carisma is a desirable choice for those seeking to control blood sugar levels, including people with (or at risk of) diabetes, athletes, and those looking to lose or control body weight.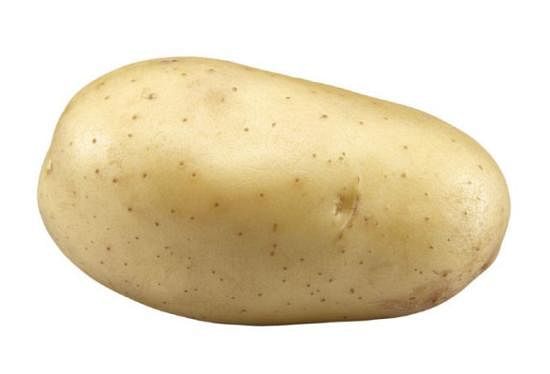 Carisma is a new and unique potato variety
Jane Dummer, registered dietitian and author:
 
"For years, people with diabetes, and health-conscious individuals with concerns around carbs and sugar intake have limited eating potatoes for fear they are high in carbohydrates and glycemic response."

"For the first time, with Carisma, diabetic and health-conscious Canadians have more reasons to add potatoes to the menu."

"Combining regular exercise and portion control, along with choosing foods that provide a lower glycemic response, are smart strategies for overall health, stable blood sugar levels and weight management."
Having sold out in just six weeks, Carisma's entry into the Ontario produce market last fall was met with an overwhelmingly positive response - indicating a strong desire for new food innovations and greater choice in everyday nutrition among consumers.

To meet the high demand this year, EarthFresh has moved its growing operations to the Southern U.S., where optimal weather conditions allow for an extended growing season and, in return, more produce on shelves for a longer period.

Carisma will now be available to Ontario shoppers at Metro, Sobeys, Longo's, Fortinos, Whole Foods Market, and Farm Boy from April - November, 2017. (approx. $6.99/5 lb. bag).
 
Stephanie Cutaia, Marketing Director, EarthFresh:
 
"As a Canadian company, we're proud to bring premium produce innovations to consumers and offer them the ability to enjoy some of their favourite foods, while knowing they are also reaping so many health benefits."

"We were humbled by the outpouring of interest from Ontario's diabetic community when we first introduced the Carisma last year. Coupled with the response our product received from health-conscious Canadians across the country, we were spurred to extend its availability in 2017."

"We are absolutely thrilled to have Carisma potatoes in stores for a longer season so they can be served and enjoyed at dinner tables throughout Ontario."
Carisma is a flavourful, versatile potato with an exceptionally creamy, smooth, melt-in-your-mouth texture which can be eaten boiled, mashed or baked.
 
(Click to access recipes)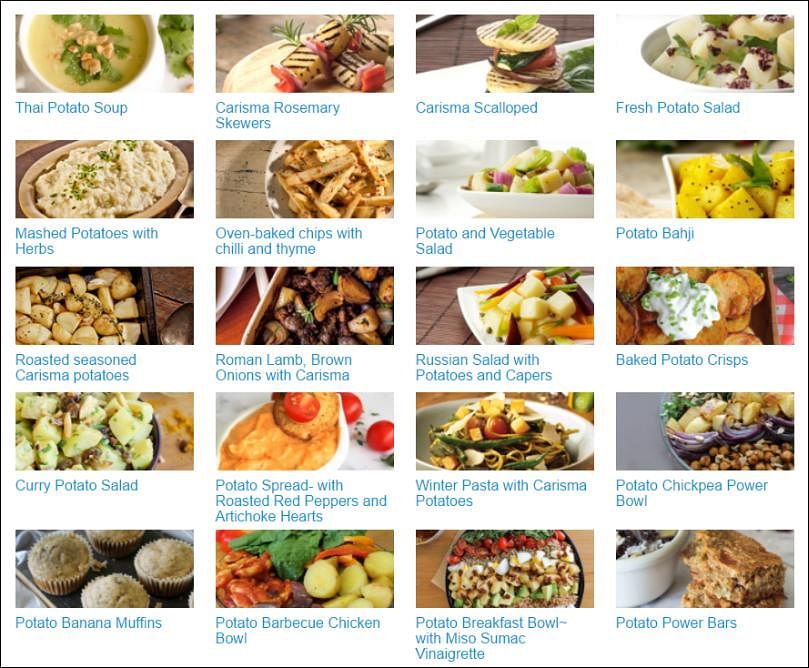 Carisma Potato Recipes (including the Potato Power bars shown in the top image)
Ideal for appetizers, soups, cold salads, warm sides and even baked fries and chips - the new potato varietal is an easy addition to a healthy, well-balanced diet.

Jane Dummer
 
"Potatoes, in general, are highly nutritious as they offer valuable carbohydrates, fibre, vitamins and minerals with minimal fat, and are naturally gluten-free,."

"With only 70 calories, 15 grams of carbohydrates, plus three grams of fibre and 20 per cent daily value of vitamin C, which we know is great for the immune system, skin and hair health, the Carisma potato goes that much further."

"Carisma also has three grams of protein, and is a strong source of potassium which promotes bone health."